I always thought that Panhard valve seats were immune to valve seat recession. I was just stripping down Brian's rear cylinder, when I noticed the exhaust valve sticking when I removed the collets. This is the reason why.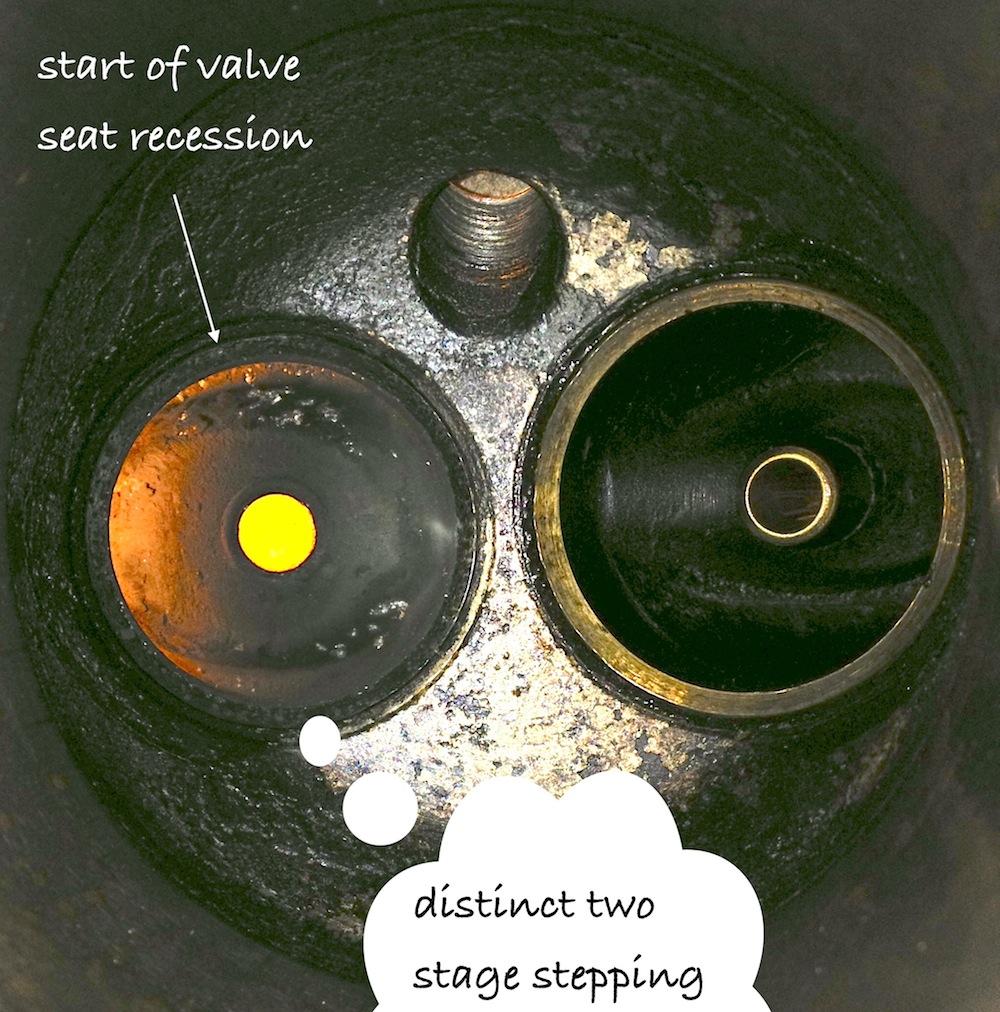 The exhaust valve had receded into the head by about 1mm in places, and the seat now looks like it has two 45 degree faces cut in it, so it looks like a new valve seat is in order, or it might be quicker to swap out the cylinder. I have a valve seat, but it means heating the cylinder to about 380ºC, which is when the differential expansion rates should loose their interference fit, but it looks like I will have to do the valve guide too, as it's rocking once the valve is off its seat.
Looks like the engine liked it oil, but it did have a broken piston ring, so that won't have helped. Time for some barbecue cleaner

I am finally getting there with the cylinder liner reconditioning. Just experimenting with a few test liners before committing myself to doing Brian's, and this is the result so far, but without being plateau honed as yet. I am using the liner clamp rig I made last weekend to hold the liner and the bores are honing up nicely.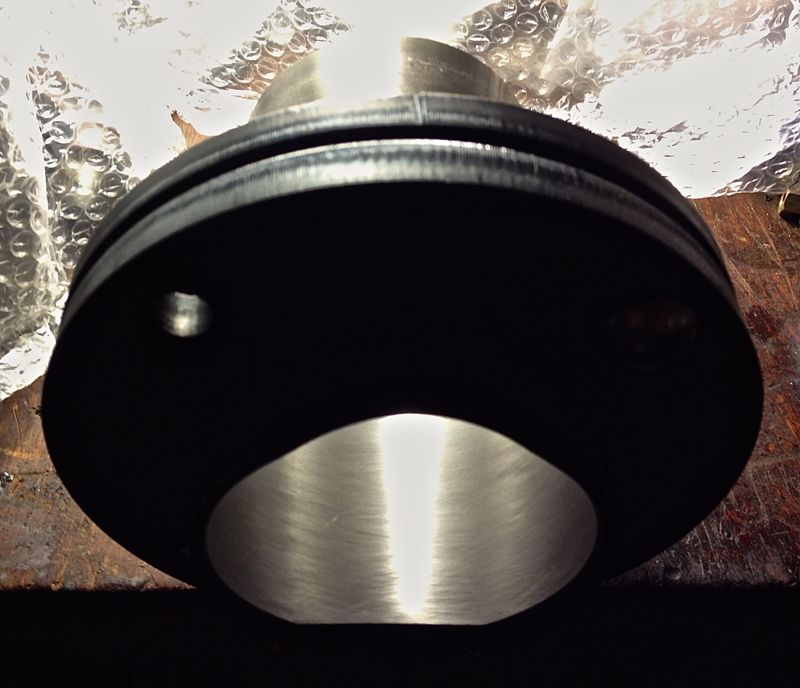 Next weekend, I should be able to drop `Brian's liners out of his cylinders, and get started on them. I need to wait for the other honing stones to come from the USA, as the first set are too big. Never looked at the small print, and although Sunnen AN111 stones can fit in a Delapena M2 head, there are variations in the rack lengths of the stones, and the minimum size of the last batch I got are just too big at 3.5", especially when I should have got the 2.7-4.1" versions :doh