Panhard Ignition Imfsoft Software 1
A little update on my observations so far on using the Imfsoft software that comes with the IgnitionTCI 6.1
I have noticed I can get a buffer error, and the program locks out, and as a result I have to close Windows XP and restart. I'll get in touch with the folks at Imfsoft and see if it's a MAc emulation thing or Windows related.
I have been reading and writing files to the unit, and I noticed that I managed to alter the ignition settings by checking the these boxes. It's covered in the manual what they mean, but in my case they were unchecked and I stumbled upon the right behaviour.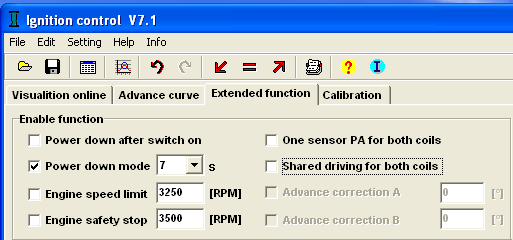 This gives sequential spark from two sensors, and two coils. This is what is required for sequential twin plugging on a Panhard twin.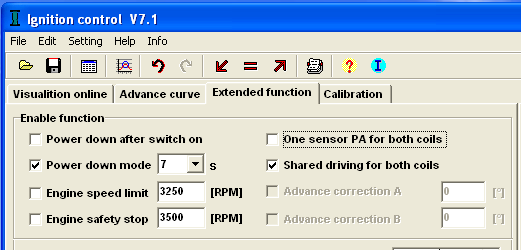 This gives shared sparks on both coil outputs, and a spark every time it passes a sensor, so in a sense it's converts the above sequential into wasted spark for twin plugged heads, or wasted spark from two sensors.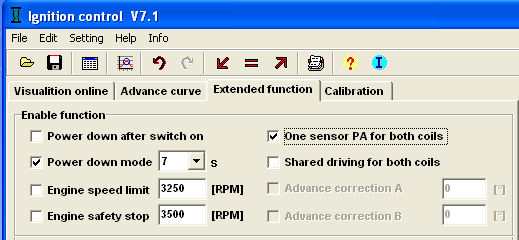 This is the typical wasted spark set up for a twin, if you are using a twin ended coil, but the coil and sensor have to be in the PA inputs and outputs. You would use this setting for a standard single plug cylinders on a Panhard with a twin ended coil.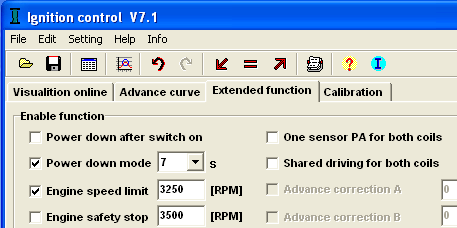 Another thing, if you check the Engine safety stop box, the sparks stop at this threshold and if you slow down, they DO NOT restart, so this is a KILL switch upper limit. I assume that when the engine stops, you can restart as per normal. The Engine speed limit IS the rev limiter, and it does work OK, when you slow the rig down , the spark is restored.