Panhard Front Timing Cover Modifications 3
I instructed the 3D modeller to go ahead and make four of these front covers, I have orders for two, and I have decided to make two to suit the Peugeot sensors and make two more plain variants, without sensor locations. I will rework these to suit later, as it gives me a platform to try other sensor options later.
The new covers will both have single sensor locations, with the ability to machine out the other location, which does not have a through hole, so it is essentially an integrated blanking plug. I need this other sensor location for twin plugging when using the Ignition TCI6.1 from Imfsoft, but if I revert to a toothed wheel configuration, the single sensor will be enough to satisfy the plentiful options that exist for standalone programmable engine management systems.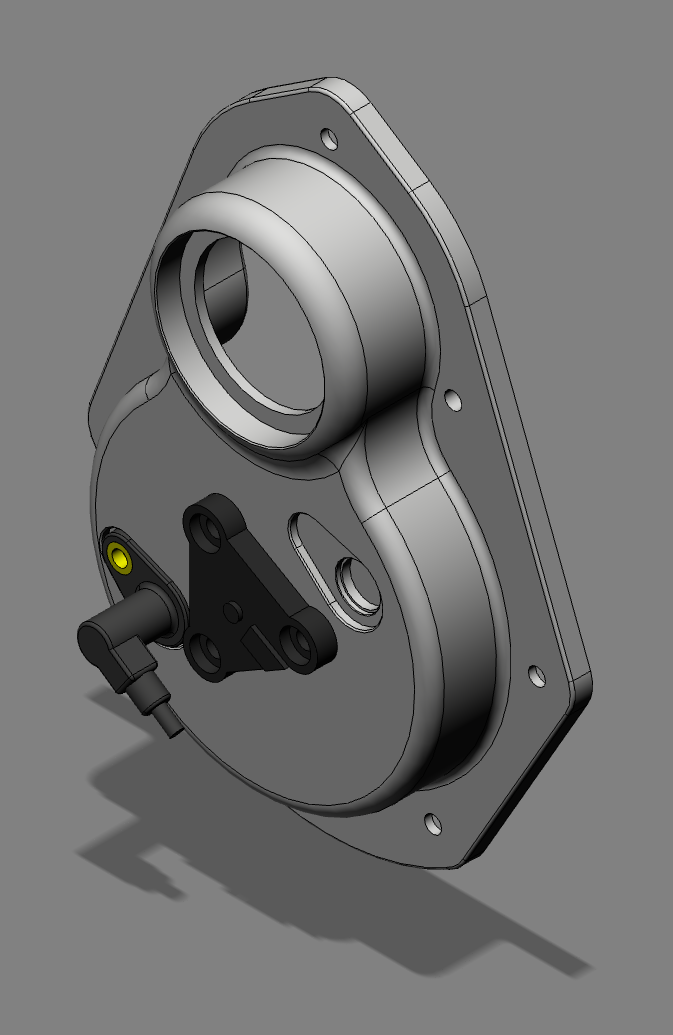 Single sensor version with Peugeot 405/406 crankshaft sensor, and below this, the twin sensor version.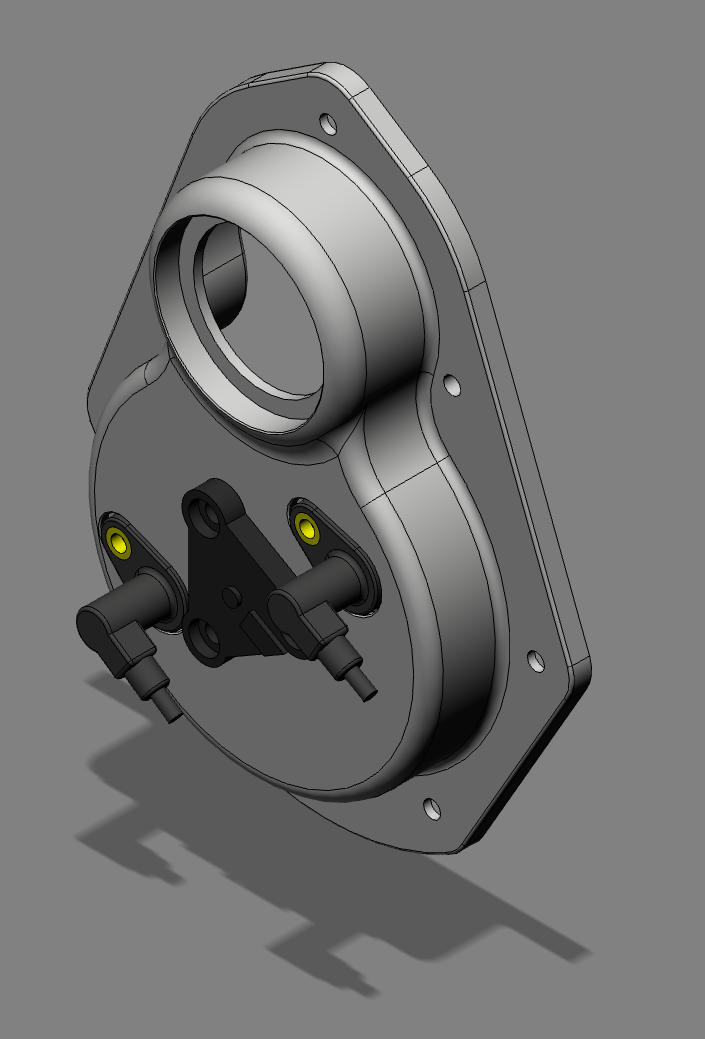 I shall order a few 45x68x10 Viton R23 seals for the front pulley aperture in the next few days, and possibly book these in at the anodisers for a coating of OEM black, when they are completed.