Panhard Twin Plugging Cylinders 2
Another day, another dollar, and as Jean Paul Cesar suggested, putting the milling head horizontal was the easiest solution to my limited vertical height, but if the jig had been shorter, it wouldn't have worked because the locking bar would have fouled the milling table.

Here's the mill is centred on the OEM spark plug horizontally now. The Elliott Sturdimill is a really flexible piece of kit, and I didn't realise the mill table could go so high, but to be honest I have never used it like this, and it turned out to be a master stroke, as I didn't have to modify my jig.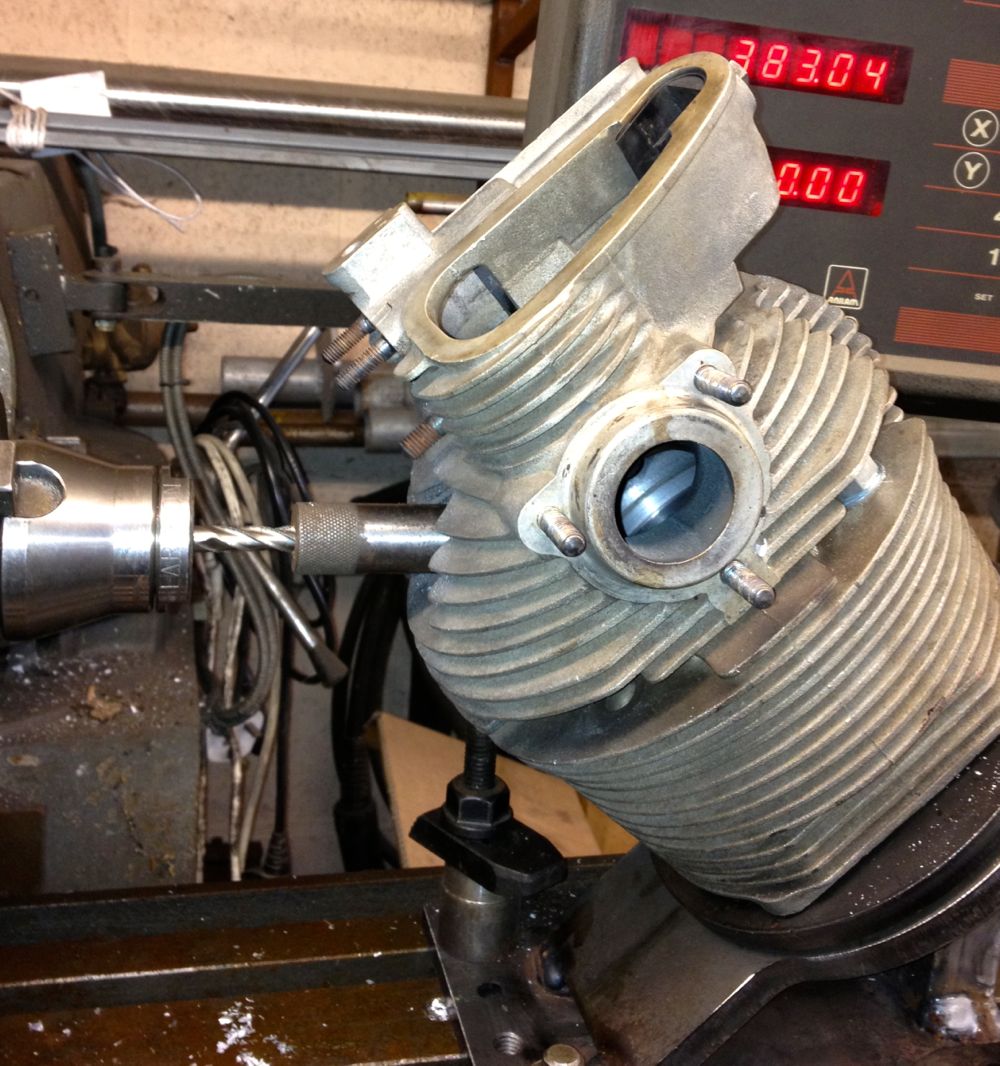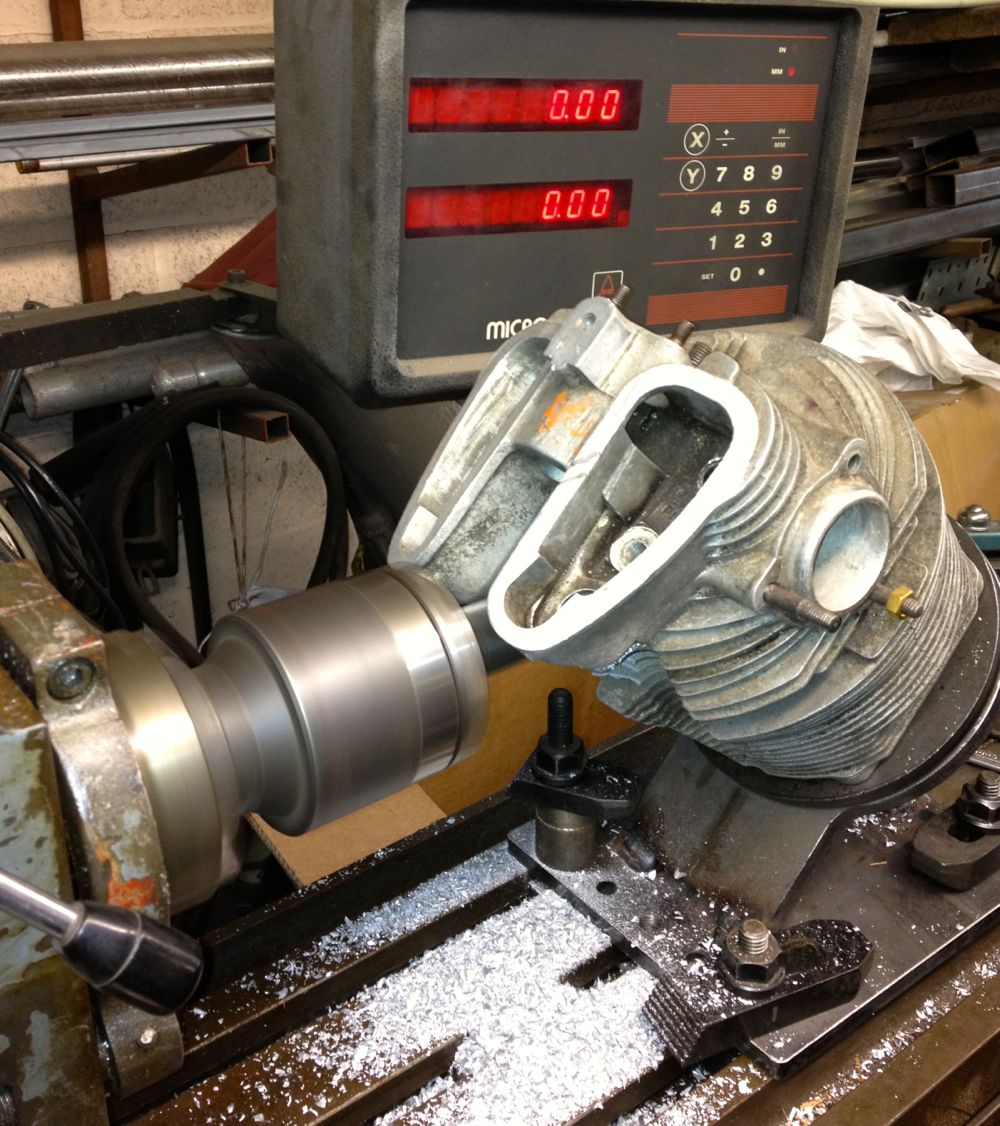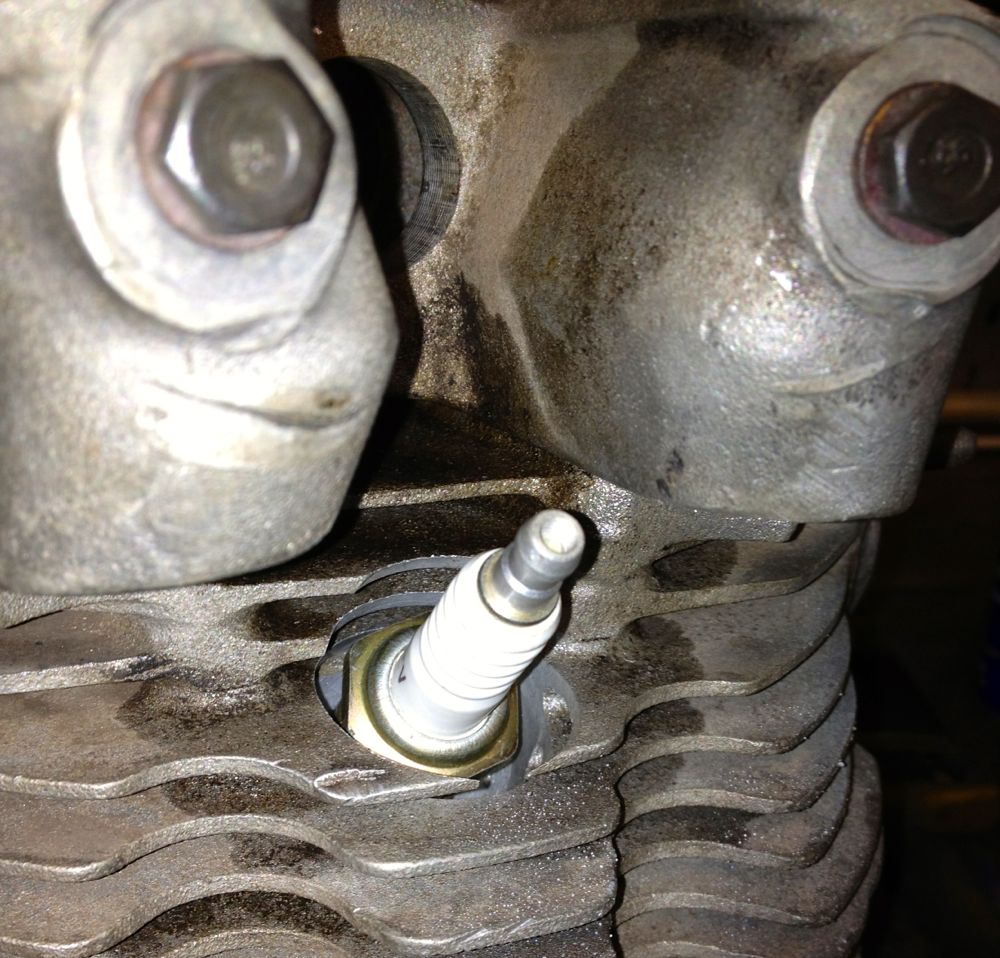 and the chamber side is impressively central too, but just need to rework the exposed threaded area to match the OEM detail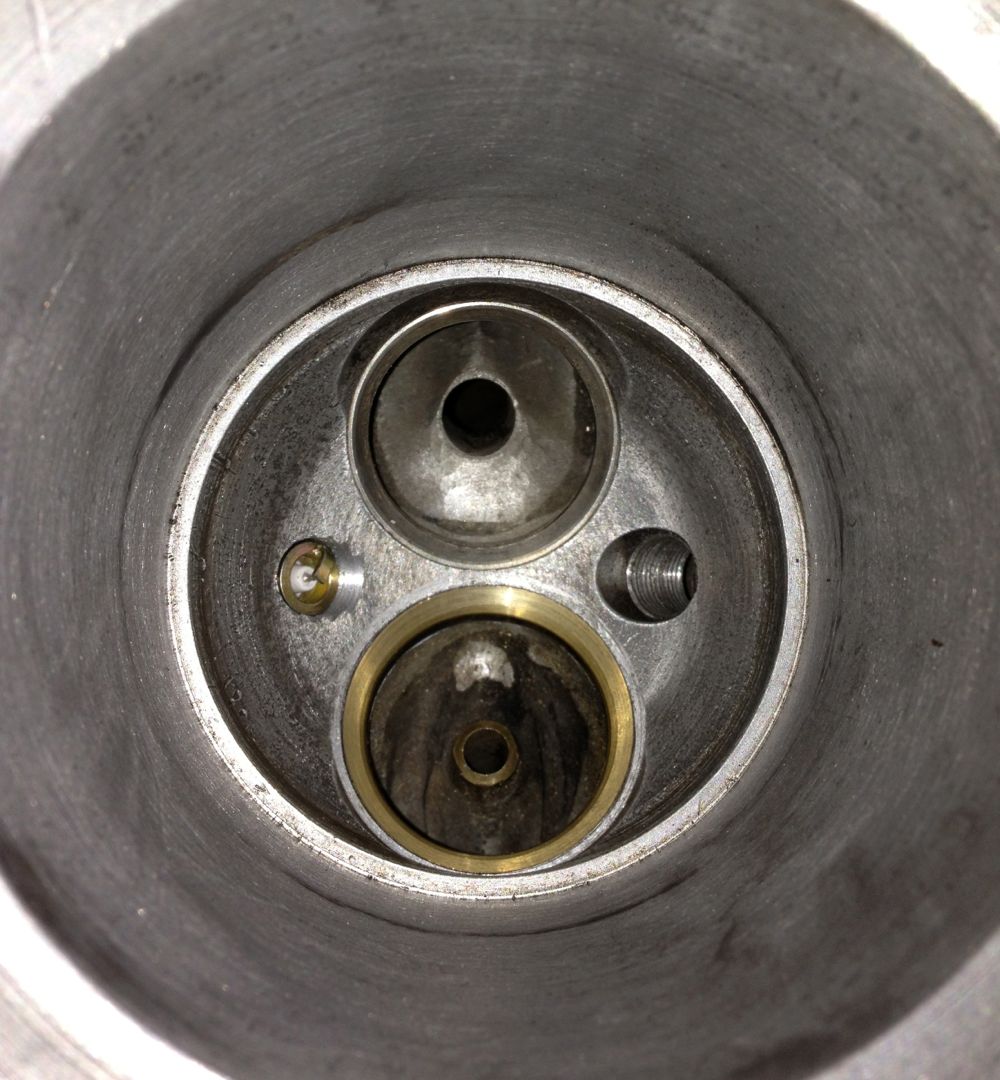 The depth of machining compares well with the OEM plug location.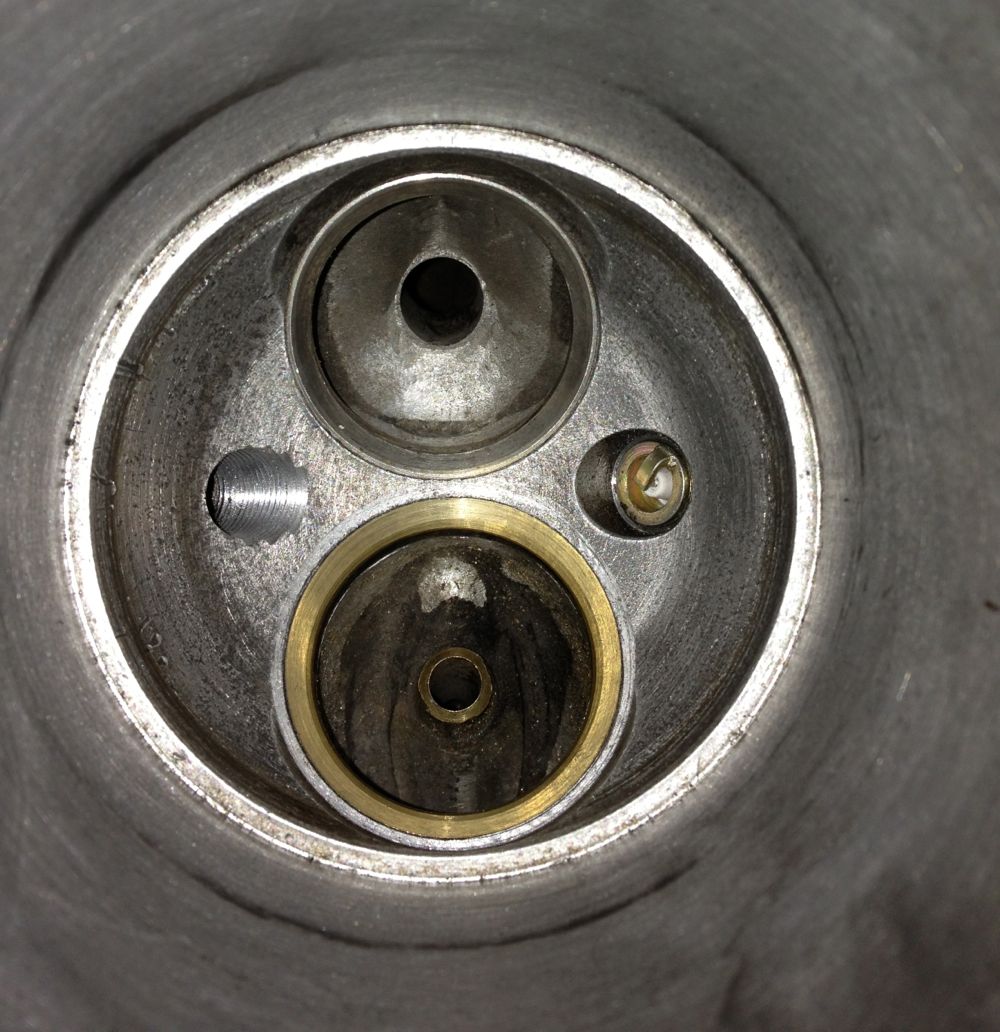 Brian's other cylinder machined with two plugs in situ, a little more work to clean up the exposed threads and the job is finished.