Panhard Ignition Trigger Testing 1
Easter Monday Bank Holiday, and April 1st too, interesting mix, almost escaped the usual pranks, 55 minutes to go!
I thought I'd do something less taxing today, and tinker with the ignition and double check the Peugeot sensors work OK.
I have the Imfsoft ignition unit, and the software up and running on the desktop, so I just need to make a test loom, so I can try different ignition wheels. I also have a MicroSquirt v2 & v3, so over the next few weeks, when I am waiting for parts, I will play with these too.
Here's the rig, the old trusty washing machine motor & variable speed drive, complete with Peugeot sensor and simple magnetic trigger. I'll be using a smaller Samarium Cobalt magnet in Brian's engine (SmCo26 to be precise) which is safe up to 250-300ºC, which is more than enough!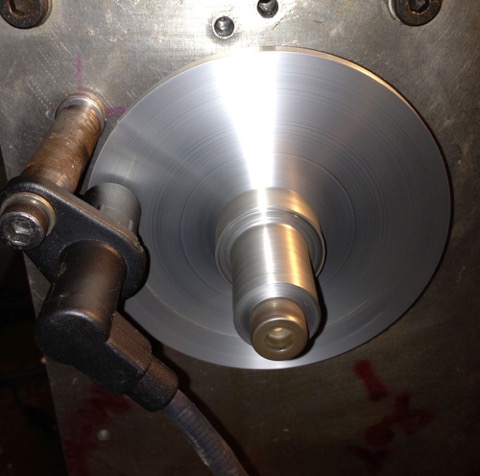 Here's a typical low grade pocket oscilloscope trace, with the disc turning at around 600 rpm.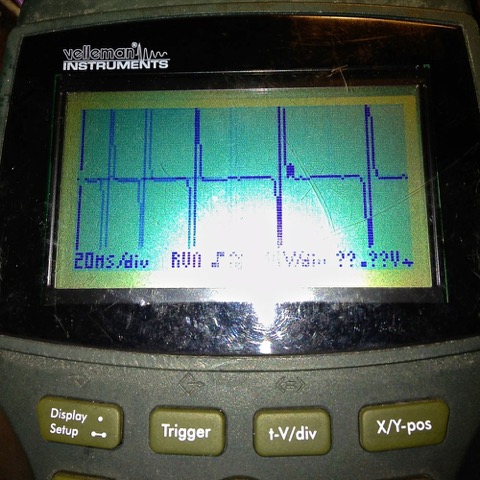 Very clean & strong spikes, which should mean good recognition at the ignition unit, and sure enough it does…with the wheel spinning at 677 t/min (the slowest my motor will go), the Imfsoft Ignition TCI glows green...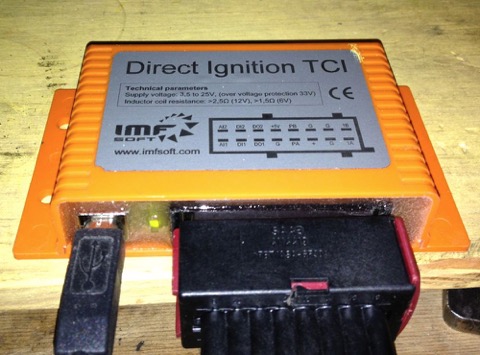 …and the display starts to register the RPMs.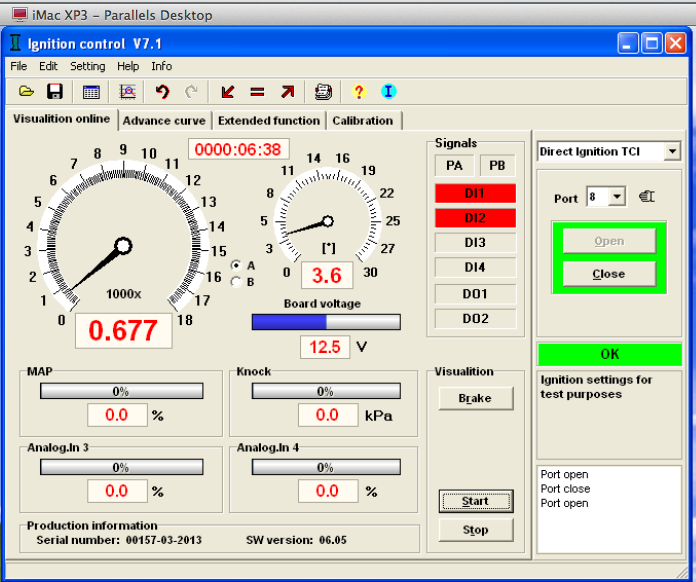 As the revs rise, obviously things get better. I went above my anticipated speeds, to check there was no over voltage faults, but the reading was steady in the software window.
This screen grab is actually displaying camshaft speed, which is half the actual engine revs of 9638 t/min.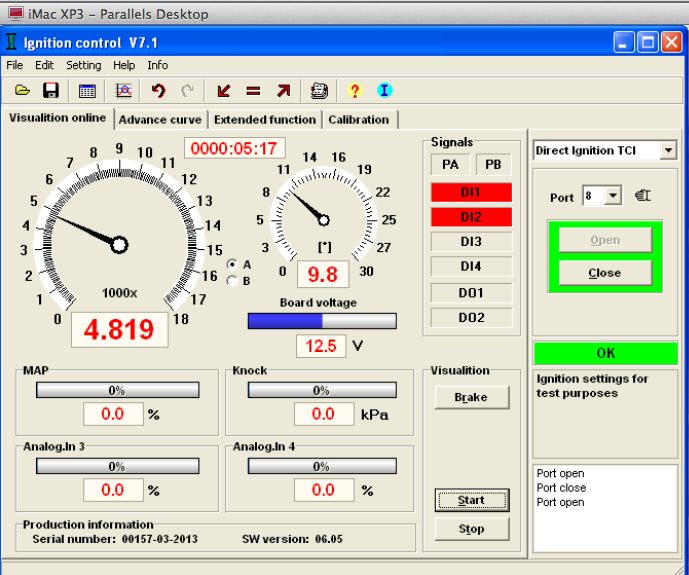 The ultimate test is how slow can the engine turn and still be recognised by the ignition controller. I have had the MicroSquirt B&G code trigger at 50 rpm, and the MSExtra code trigger at 24 rpm, but I was surprised to see the Imfsoft unit go this low as well. Here's a screen grab in a movie format, this time using a cordless drill to rotate the trigger wheel.