Panhard Dyno Rig continued
02/06/12 15:52 Filed in:
Dyno
Over the next few days, I hope to progress this a little further.
This is the raw tensioning wheel and simple pivoting lever. At the moment, the tensioner will only be in contact with the chain when the wheel is raised off the dyno roller. Initially I thought of using a spring to tension it, but I might use a pull rod instead, or a spring and rod combo to allow for a little chain slop.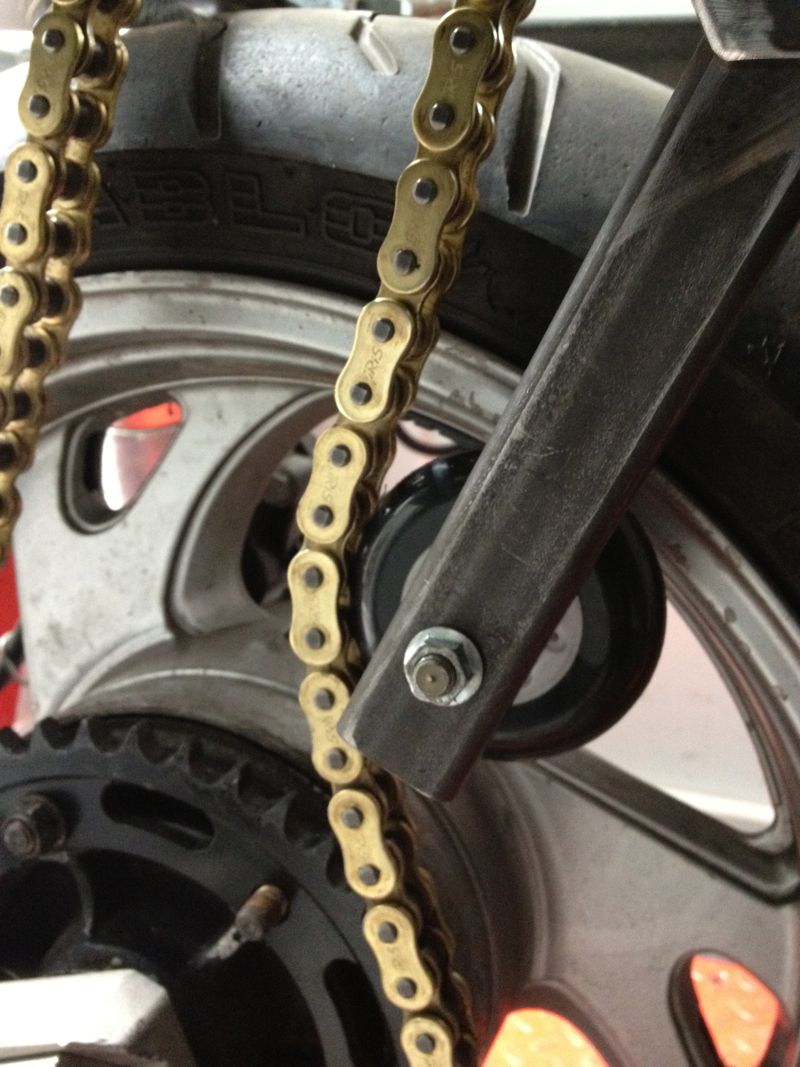 So far it seems to work well by just turning the wheel by hand, in fact I could use this tensioner to lift the wheel & swinging arm, because the chain pulls on the sprocket and lifts the wheel when I apply too much pressure on the tensioning arm.