Panhard Cylinder Liner Rebore Update 9
Now that I can bore the cylinder liners, I need to make a jig to hold the liners whilst they are being honed. If you use an annular ring clamp, a dummy cylinder, this will always squeeze the liner, and cause distortion,which is exactly want you don't want.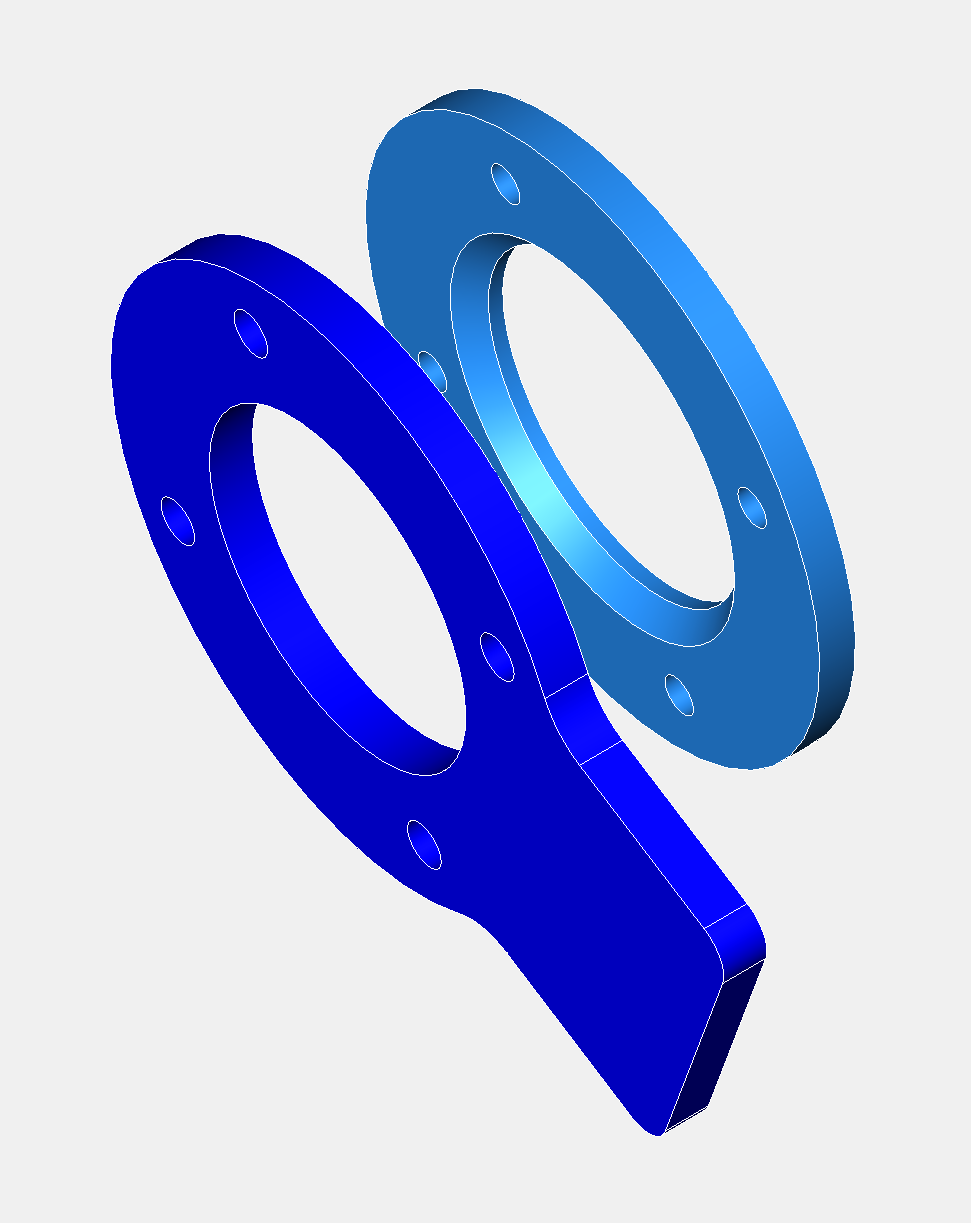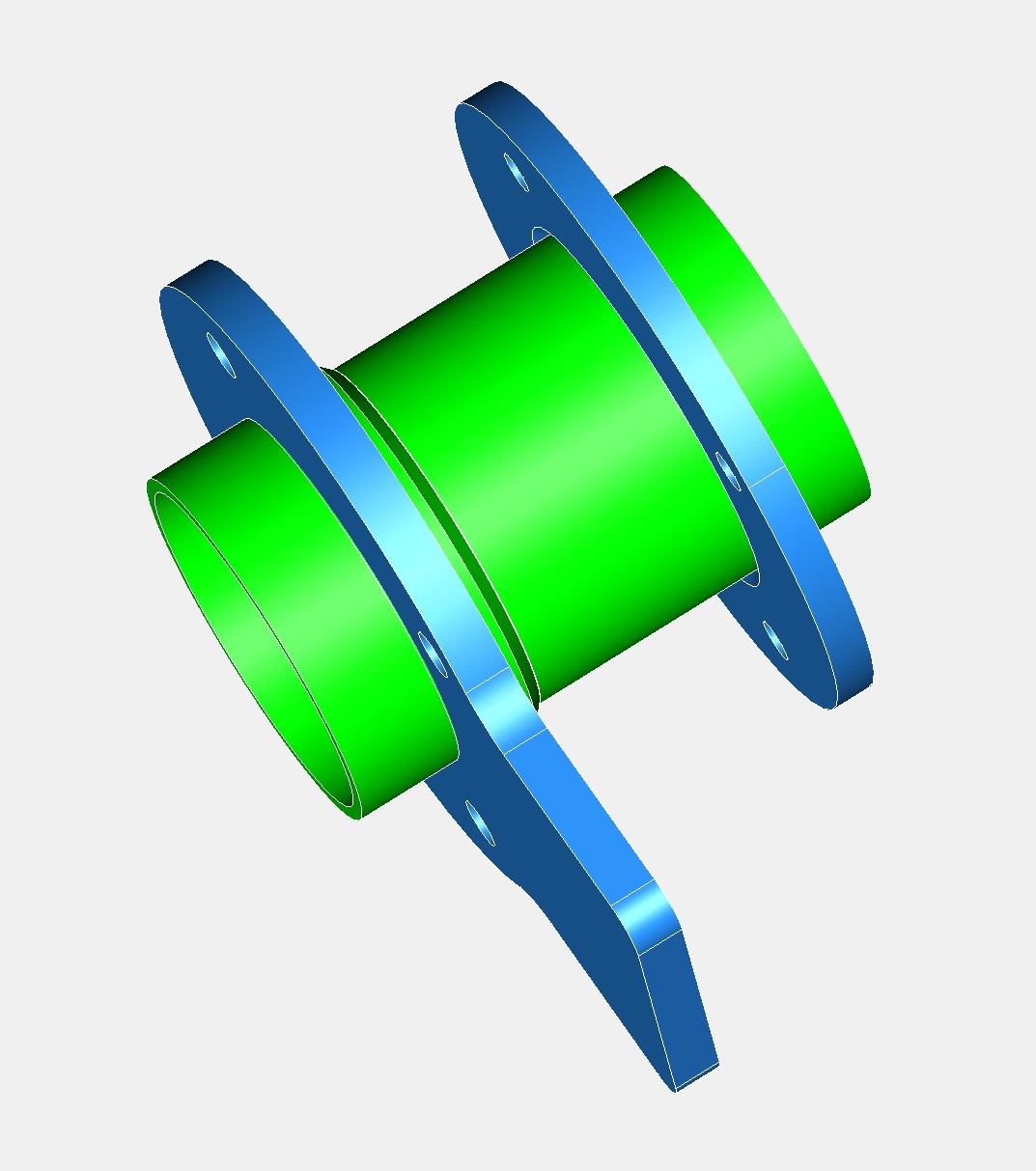 To get around this problem I have made an axial clamping system that uses the original abutments on the external faces of the liner. I drew the parts on the computer, and then had them laser cut from mild steel plate. After a few moments on the lathe, they looked like the sketch above, and a quick test with a previously machined liner and some oversize M12 screws, proved the clamping was secure and didn't affect the internal bore diameter.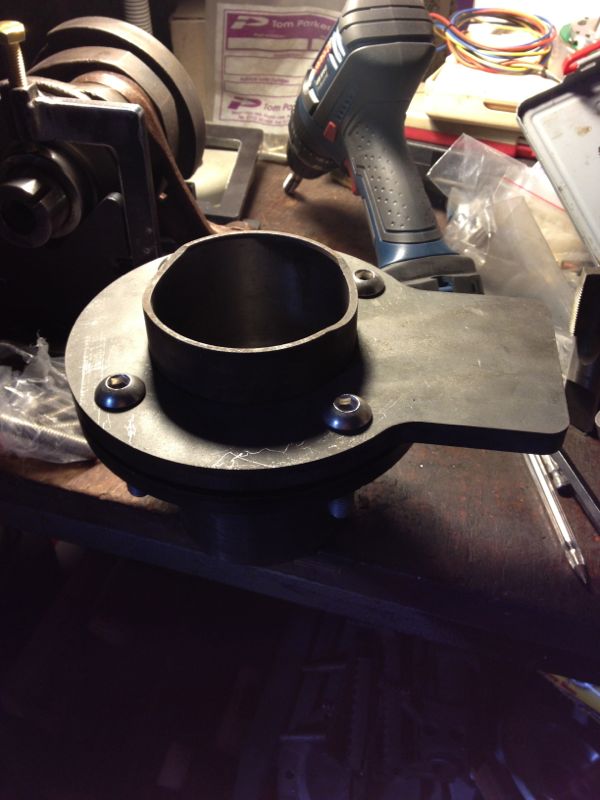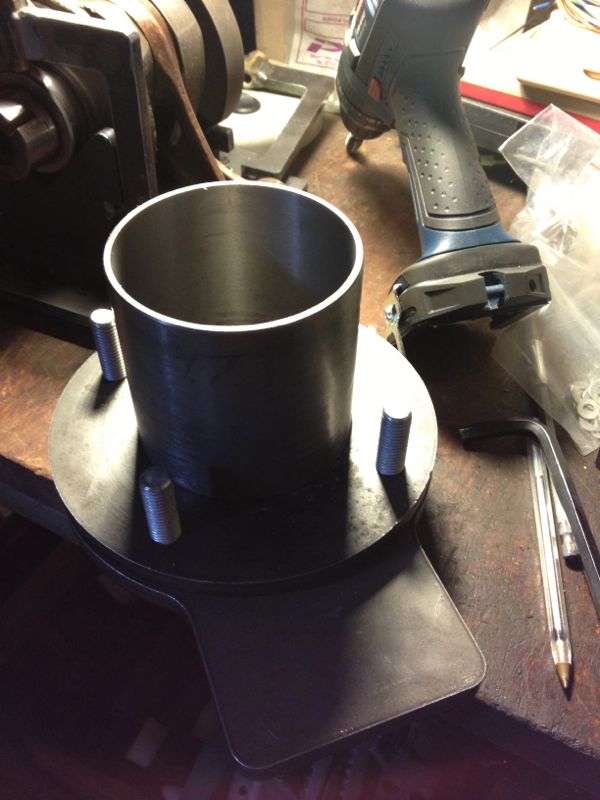 Hopefully, I should get the honing stones from the USA this week, and then I can transform the old worn cylinders in Brian's engine, into perfectly machined and honed oversized replacements, that match the new pistons.