Panhard Front Timing Cover Modifications 2
I just got word today the ignition has been despatched from the supplier, so in a few days it should arrive. I have decided to update the 3D model to incorporate the BMW camshaft sensors, so I could explore different possible locations, and this is the result so far. Looks like I might be making a tweak to the cover again, but this would only be if others were interested. The first batch will be as is shown below, as it will delay the item for Brian's engine too much.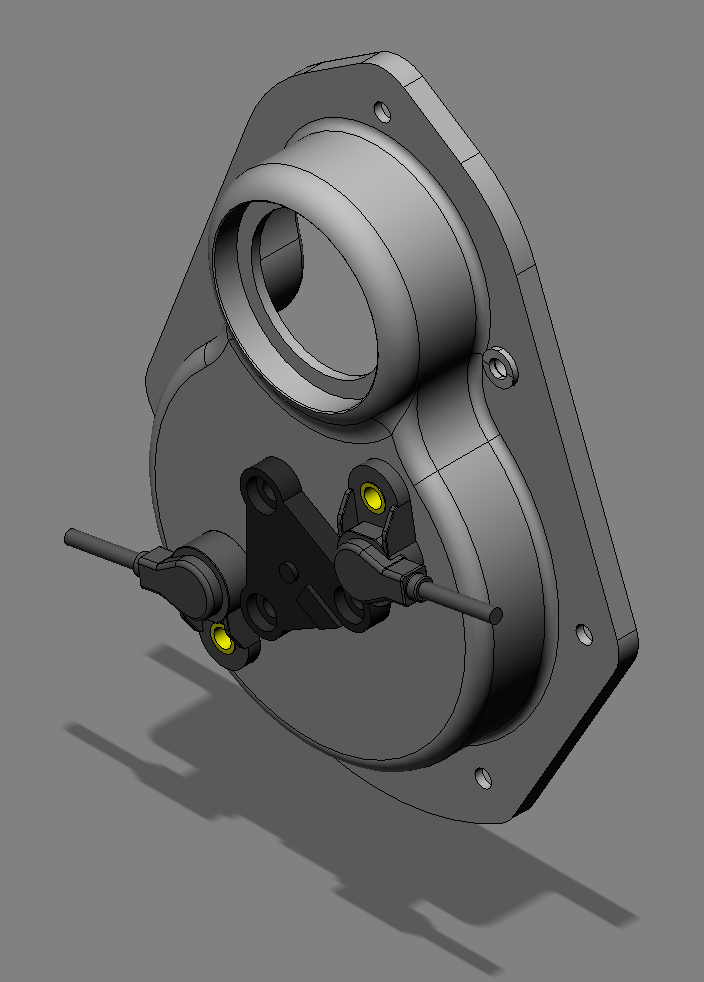 Internal space model, to check how much room is available. This is the sequential ignition variant with a fibre camshaft gear wheel.