Panhard Cylinder Liner Rebore Update 8
I was dropping something off at the workshop, and so I thought I'd look at the cylinder bore sizing with respect to temperature.
I wanted a rough idea, as too how much the cylinder would grow, and at what temperature could I expect the tapered bore to become parallel. I devised a really simple experiment, using a soft flame large propane torch ( no time for an oil bath etc), an infra red thermometer, and a three point micrometer, I quickly took snapshots of the sizes I was seeing on the micrometer, as I increased the temperature.
The idea was I'd measure the liner cold (today 5ºC), then about 50ºC, 100ºC and finally about 120ºC. These were just ball park figures, and the blow torch would be aimed around the cylinder finning roughly at the combustion chamber position. The temperatures were taken on the same spot, a nice black area, and the twin laser beams were focussed on this consistently. The cylinder was warmed past the temperature required and then allowed to drop to reach the desired test temperature. This way the heat would be soaking into the components more consistently.
As it was a little warmer, than yesterday, the cold bore at the top of the liner measured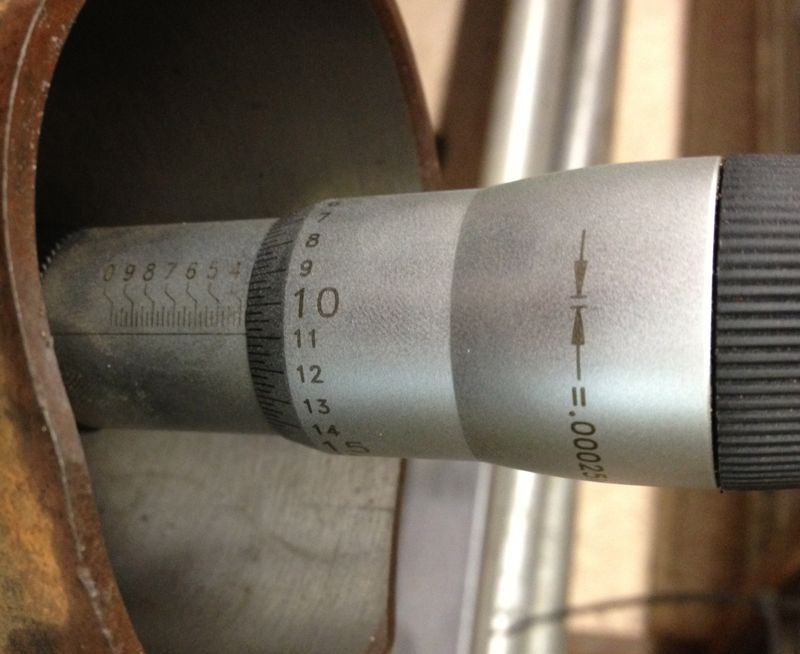 Next the cylinder was warmed up to just over 50ºC, and new readings taken, but each time I rested the micrometer in the setting ring to dissipate any heat build up caused by taking the reading. the reading shows the new top bore size, around 0.0025" larger on just 50ºC.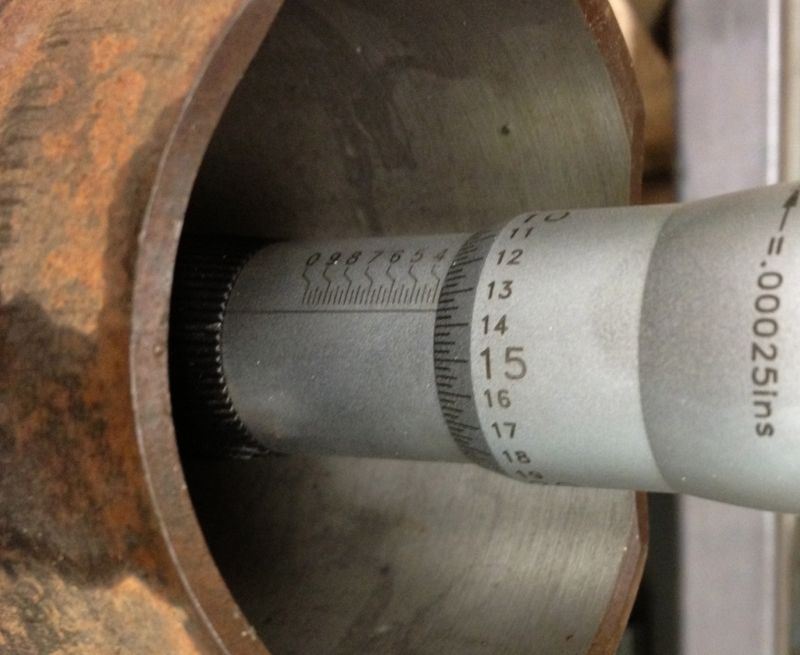 The bit just a bit further down was measured at about 0.0035" larger.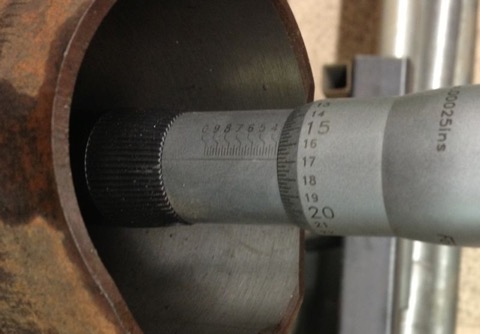 So then the cylinder was heated to just over 100ºC, and more measurements taken, and the top of the liner was reading about "16" now( another 2.5 thou larger). The middle of the liner had opened up further too, and even more lower down, as shown below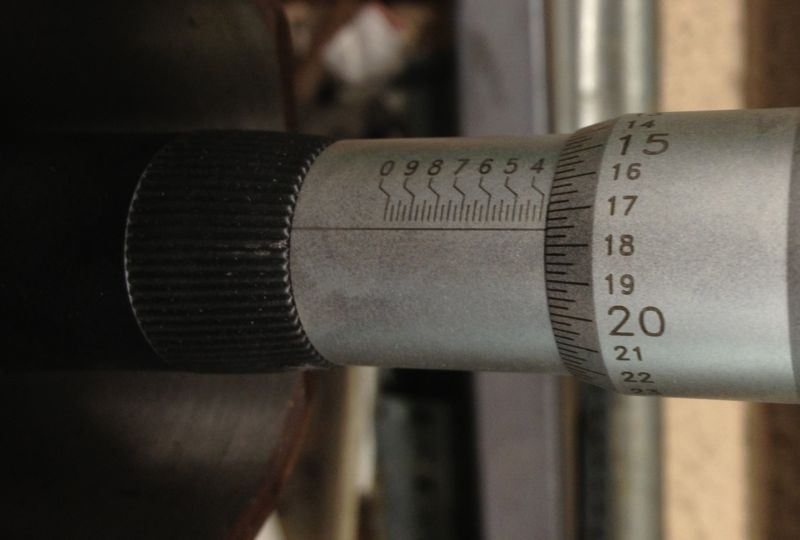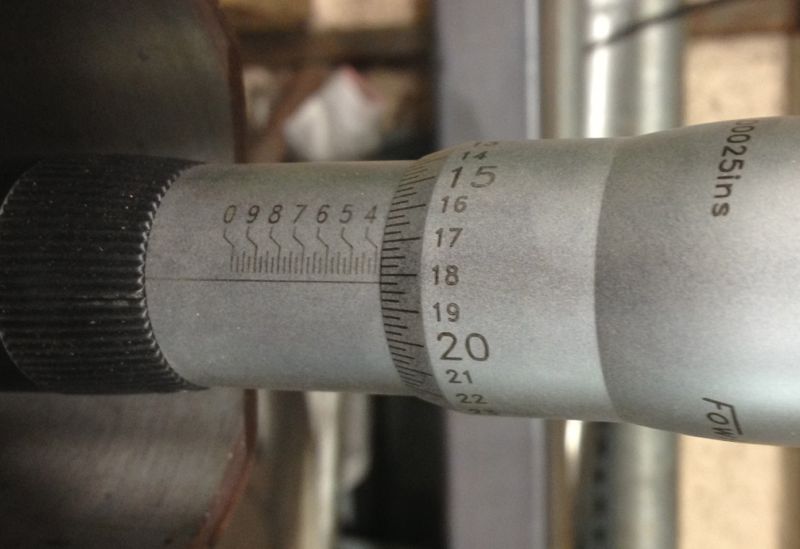 Picture below showing the setting ring and temperature at the moment of measuring.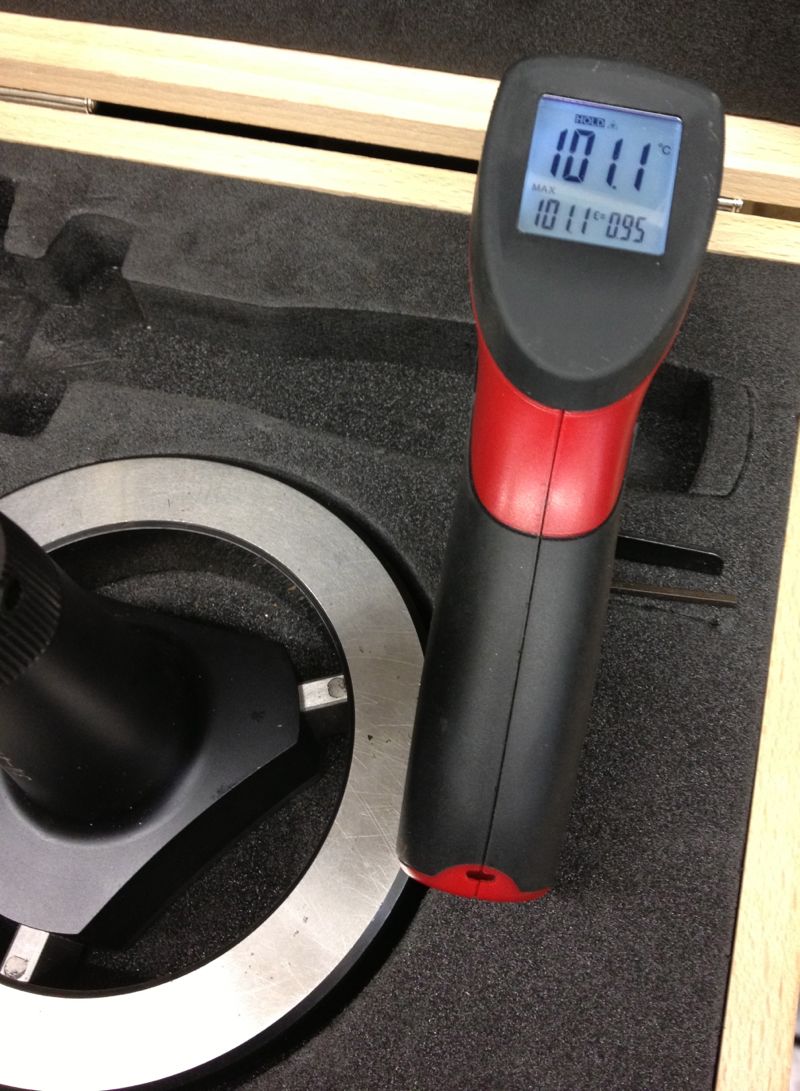 Then I heated the cylinder to about 130ºC, and let it cool slightly, and also took more measurements at the following temperature (116ºC) and then I noticed this!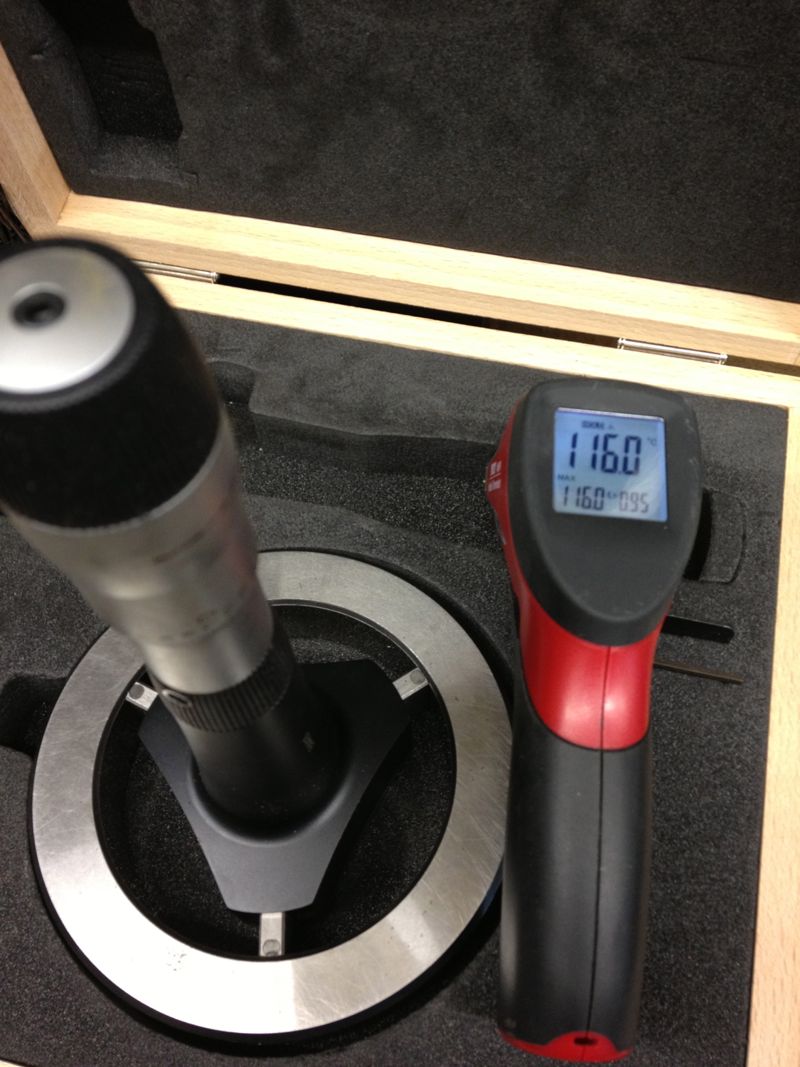 Top of liner closest to the combustion chamber measured "18" the same as the middle of the liner and the base of the liner was nearly the same, as the two images show.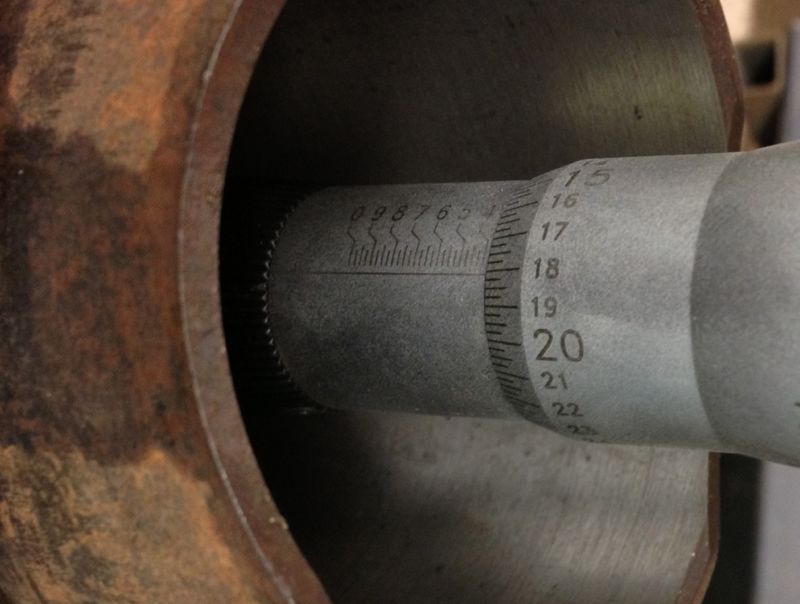 Middle measurement was blurred, but you can see it is on the "18" mark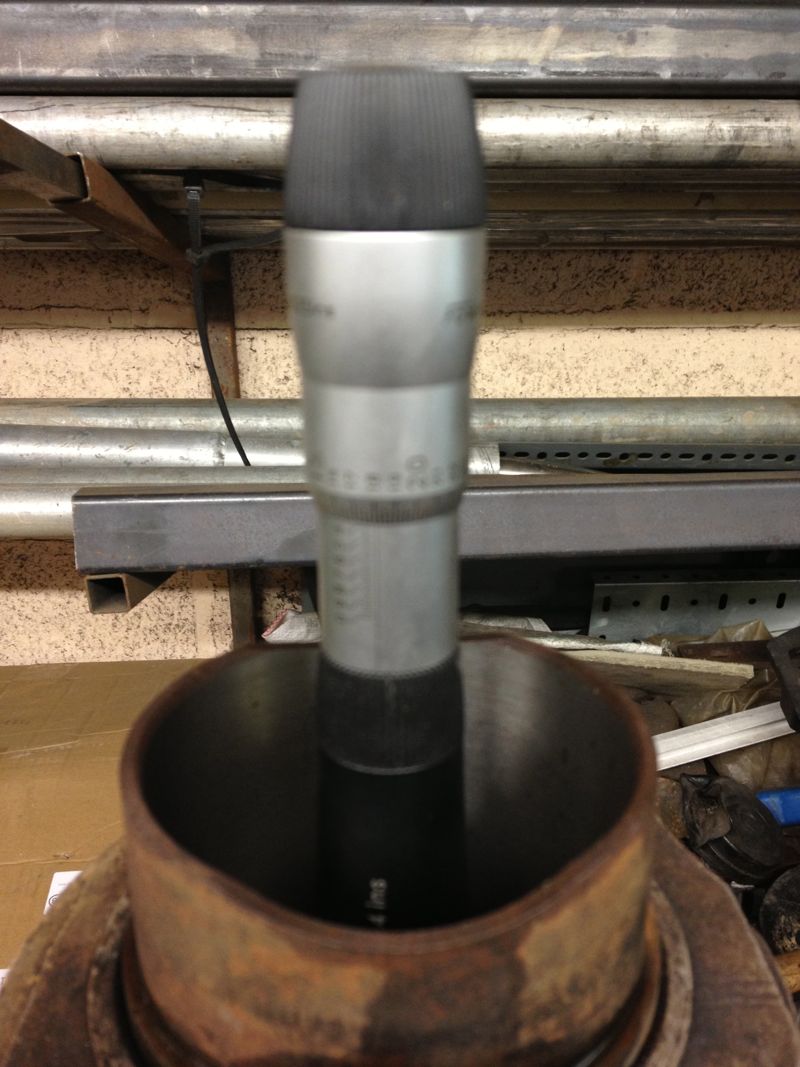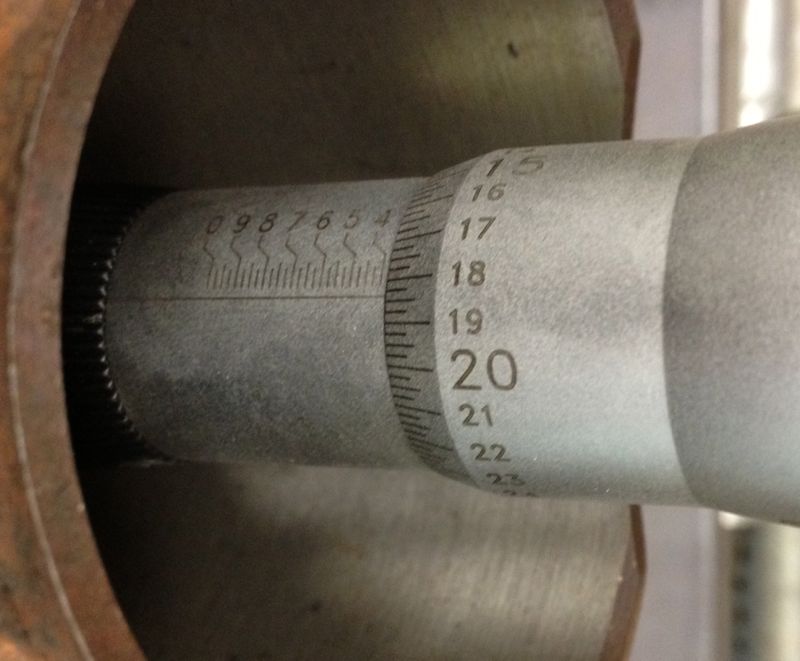 Conclusion, at around 120ºC the cylinder casting expands enough to become parallel, so now I have a figure I can work from to set my piston clearances too.