Panhard Cylinder Liner Removal
As usual I have been working away, and work has been taking all my time, but today I collected some test cylinders from John Passfield. These were early Dyna ones, and I just needed the liners to machine.
First you have to get them out of the cylinders, Panhard suggests using a U shaped gas torch, but to be honest any large roofing torch, or an electric fan oven will do it. The latter is a no no if it is in the house, as the old oils etc leave a nice odour that Febreze won't shift!
So after placing the cylinder on a lump of wood, clamped to a vice, using a large soft flame aim for the area around the finning where the nuts go onto the crankcase studs ( the metal is thickest around here), and keep moving the flame around the cylinder to spread the heat evenly.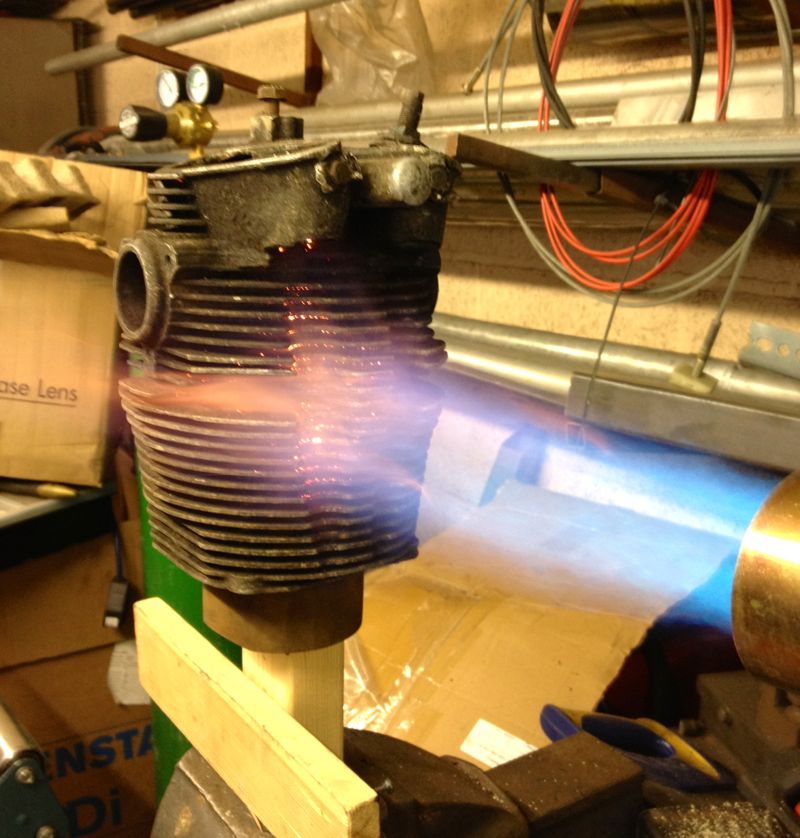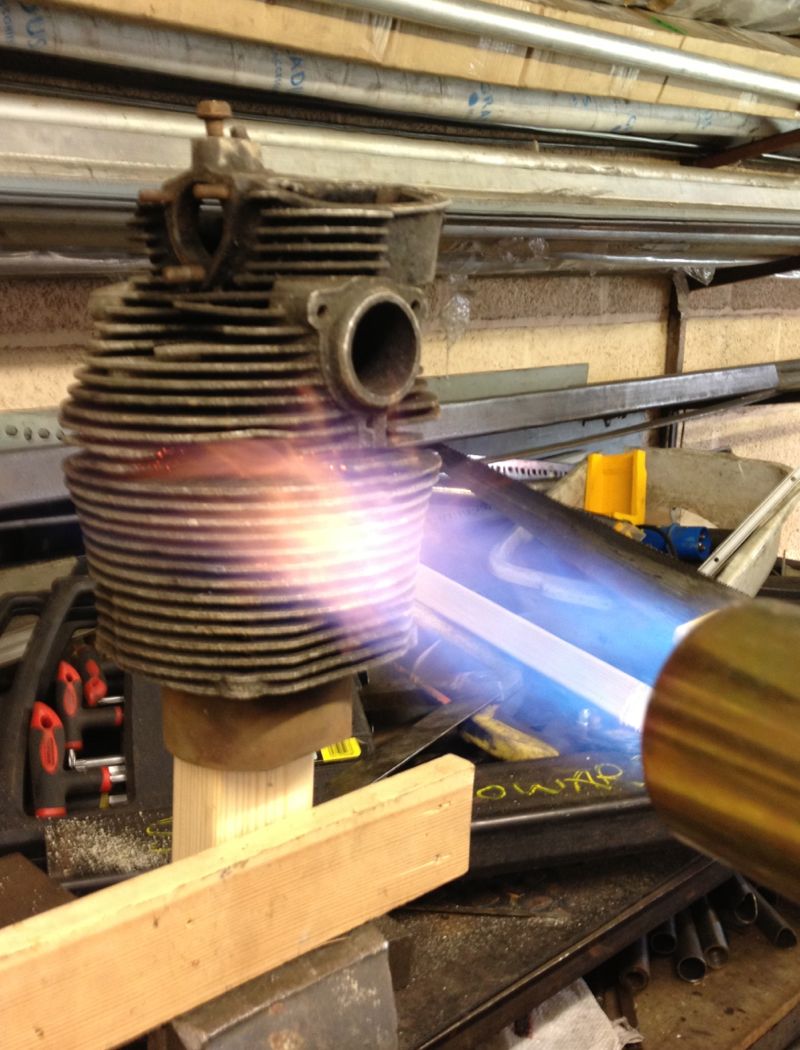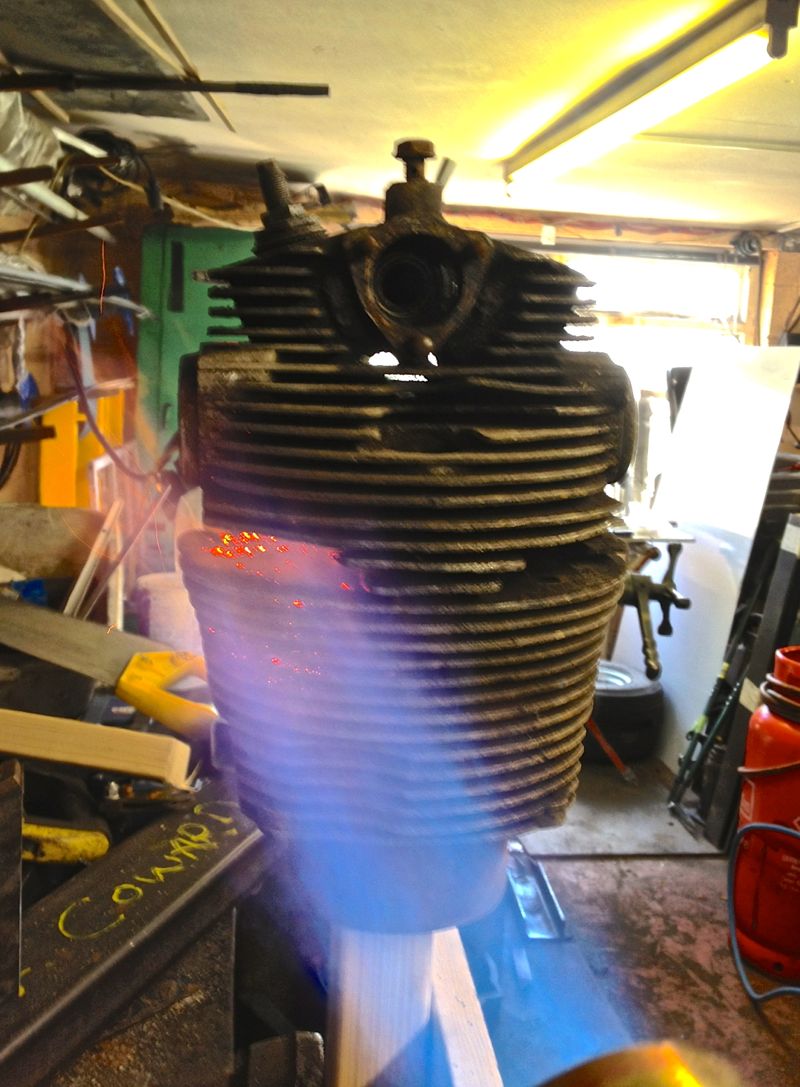 After a minute or so, the liner will drop partially and that's why I have a piece of wood below, for it to land on. In realty it doesn't drop to far, as the liner tends to stick to the wood, but if you tap the cylinder, it will drop clear of the aluminium cylinder.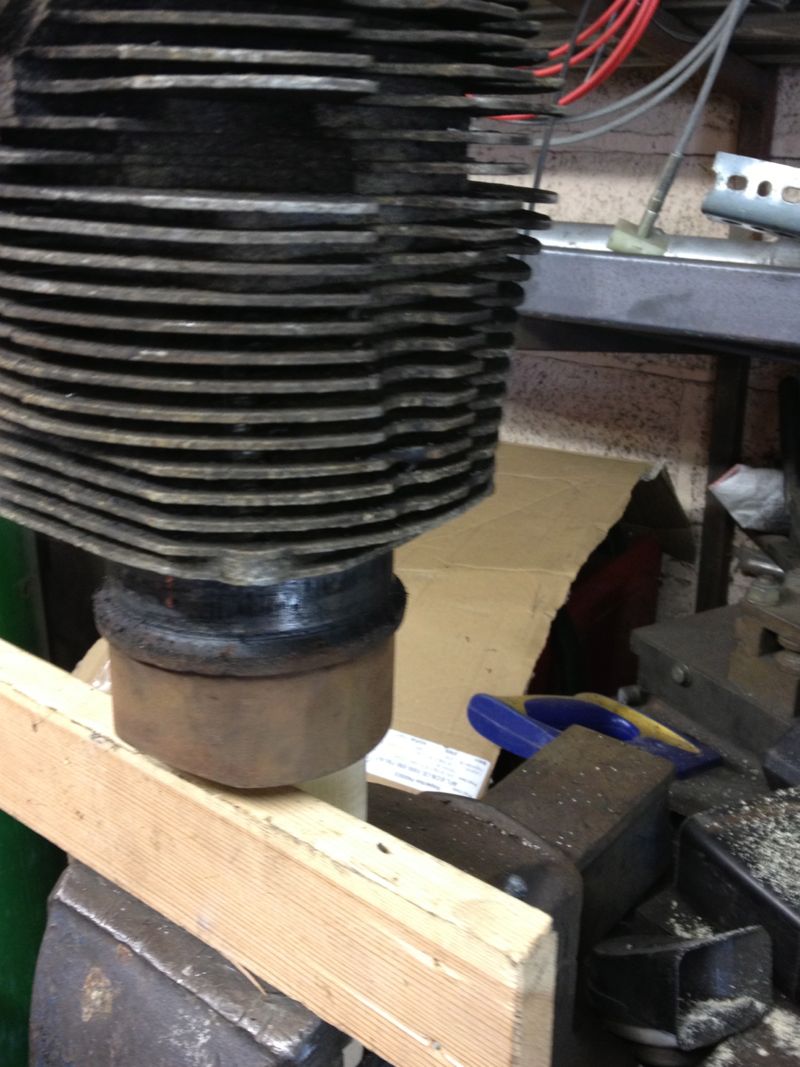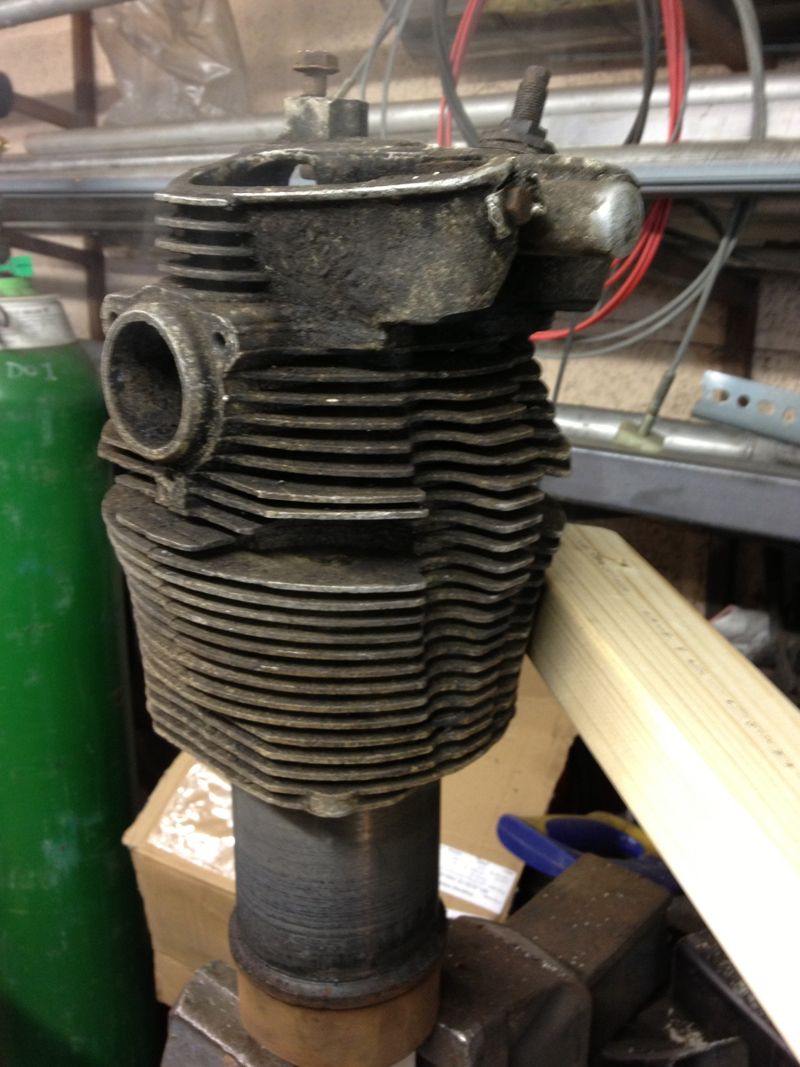 Easy really, but they will be VERY hot, so be careful and wear a heatproof glove, and let them cool naturally, which was easy today, as it was 2ºC outside.