Panhard internal filter vs external filter modifications
I found these pictures in my iPhoto gallery, so I'd thought I'd update the records. These pictures are from the prototype internal filter versions I made.
Standard filter arrangement with camera shake, showing standard crankcase sump below. The later cylindrical gauze screen is shown below, with the earlier tapered type underneath this.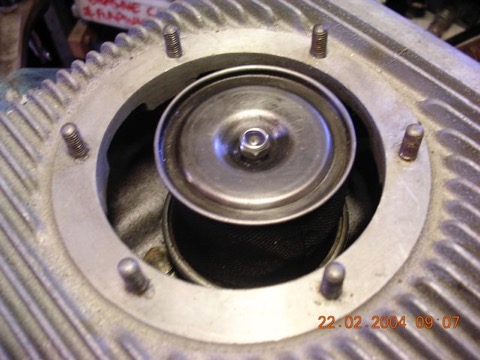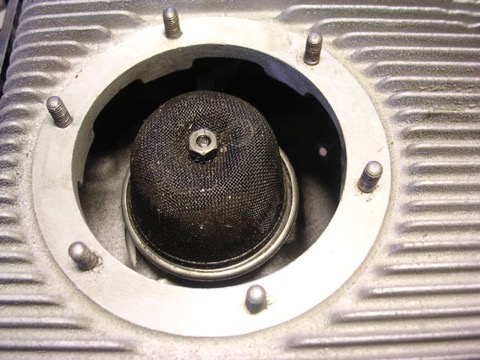 This is my external oil filter conversion pictured below, but in order to reduce the ground clearance, it was decided to try and put the oil filter inside, which obviously makes oil changing potential awkward.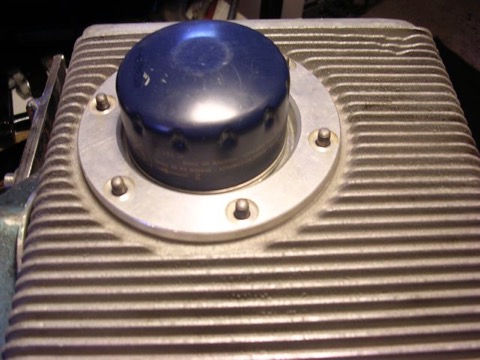 This is first attempt, which used an internal filter I had lying around, and it wasn't really suitable, as the clearance would have been no better.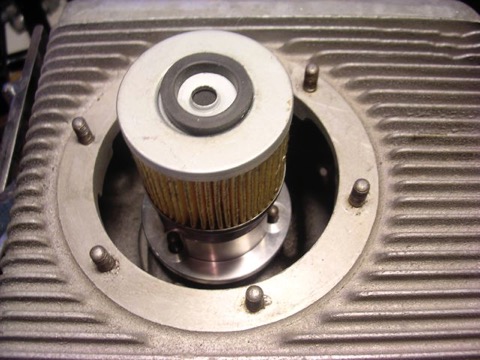 To make this fit, I had to revise the inlet pick up pipe, and I wasn't that happy about the one way valve in the base of the filter either, or the depth of the raw aluminium billet to create a sump plate. This is the raw baseplate being checked for size. For economic reasons I didn't want to deviate from my replacement oil filter kit too much, so I was always looking to minimise the changes needed.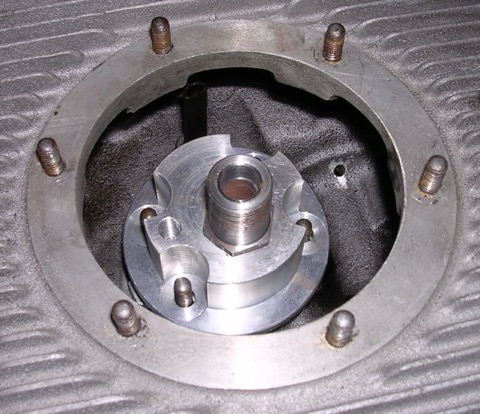 I managed to find a shallower filter, shown below and this fitted into the standard sump casting, but I haven't machined the pick up pipe yet...
…and here is the complete assembly, essentially the revised internal filter set up, showing the new sump plate.
However, another session on the lathe produced this, and I just needed to find a drain plug...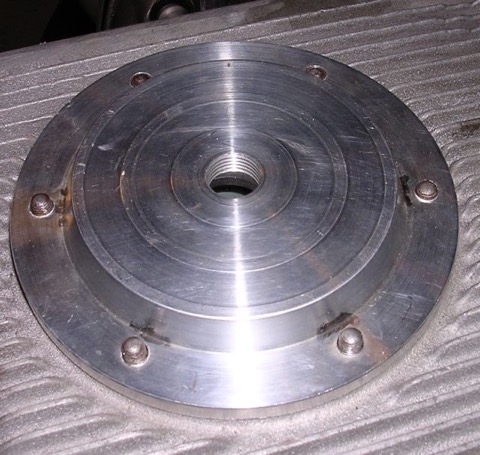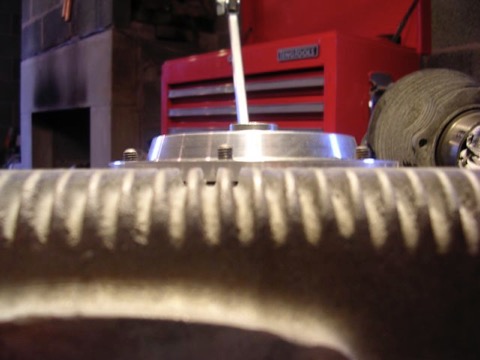 …which I did here, and the sump plate is substantially lower than the first version, but more practical and not as tall a fitting as my standard replacement filter cartridge, shown below (the blue one)