Panhard electronic ignition prototypes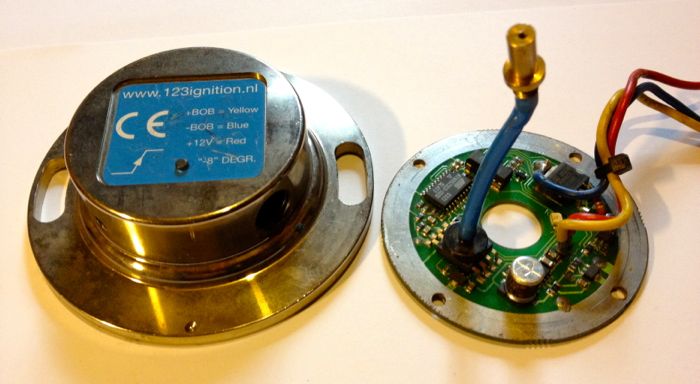 I soon made an adaptor to take the standard 2CV unit, as well as a new driveshaft complete with magnets, body shown below.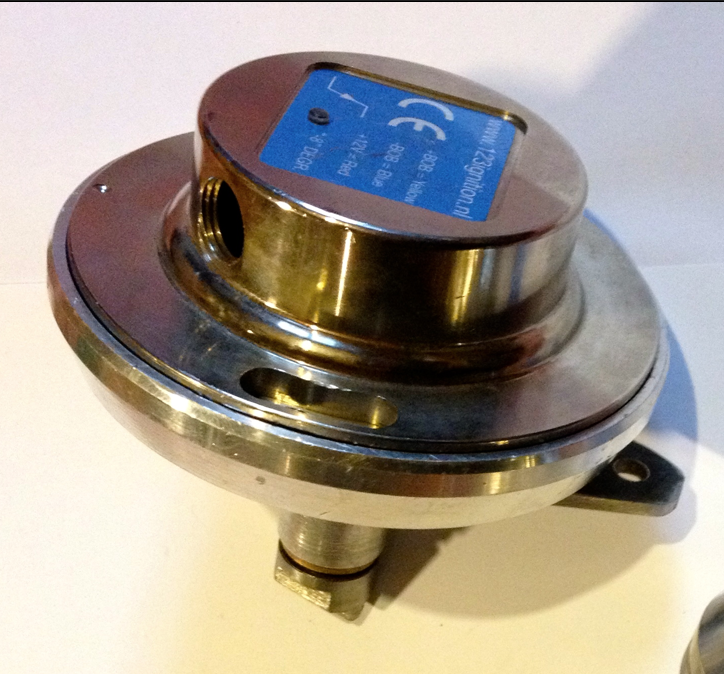 There was a big problem with this set up, and that was the rotation was the wrong way, which was a stumbling block for 123 at the time too. Fortunately I realised if I flipped the board the magnetic field would pass through the circuit board and the rotation would be effectively reversed, so I made a new model to test the idea, which was just a spacer sandwiched between the two previous halves.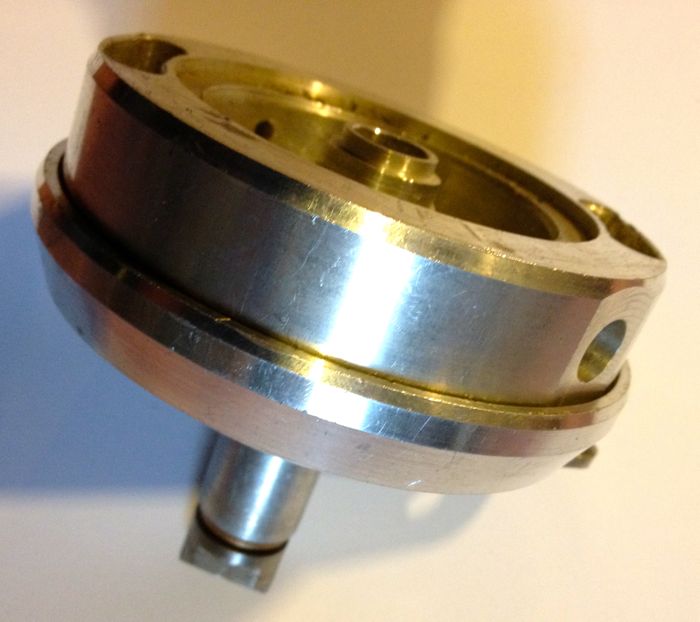 So the board and magnets were in the base not the lid as with the 2CV set up, and as the 123 lid wasn't needed, and I had to put a bearing in the top, to stop the wobble, I ended up with a rather large lump overall.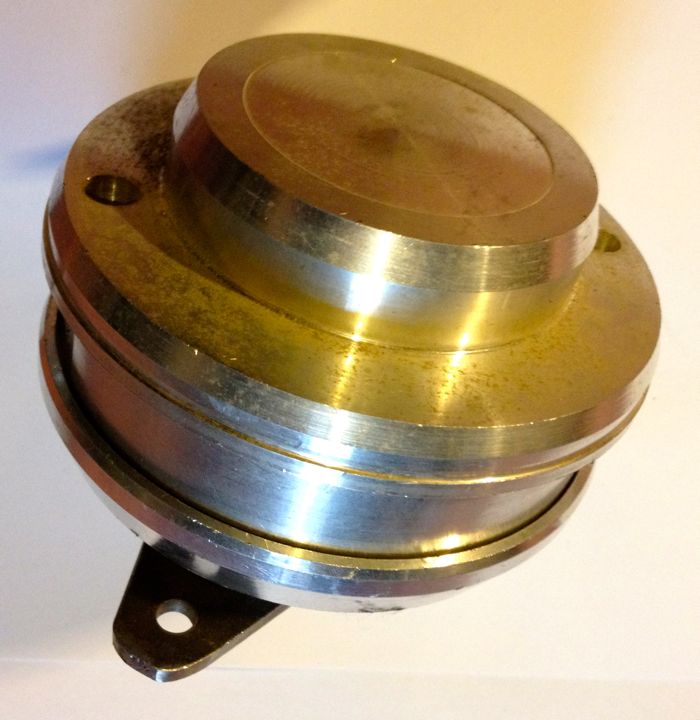 It wasn't really surprising it ended up so large, but whereas I was making a conversion unit for the 123ignition before, I now had an opportunity to explore other options.
So having tested the set up made a spark, using my motorised ignition rig, I made a new prototype, that ended being another version a couple of days later, but at least it was getting smaller. I incorporated the original vacuum advance into this version too, but the biggest drawback was I would have to up the ante to fit the rev counter drive. I wasn't able to cut a gear drive and the economics were such that it wash't affordable to continue as it couldn't meet the target price.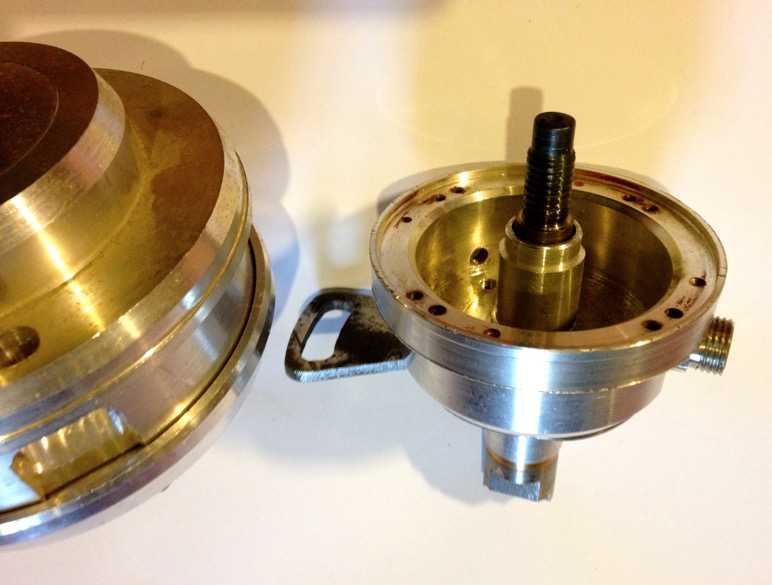 Still it was starting to look a lot more designed, and this is were I left off about 9 years ago.