Panhard crankshaft truing
Too cold to work in the roof of the house first thing in the morning today, so for a few hours while it got warmer, I decided to make my crankshaft truing tool on the Elliot mill. I can't do anything else until I collect the other liners and crankshafts, so it seemed fair to make a start on something else.
Several months ago, Martin McClarence had given me an ex Woody crankshaft to true up that had turned somehow.
When he installed this low mileage crankshaft (10 miles) into his engine, it decided to let go a little and break the piston ring seal and damage the timing gear cover. I knew it was bent because Martin couldn't fit the rear bearing plate in the crankcase, when the crankshaft was installed in the front bearing, and this was confirmed by the wobble I saw on the Alpha crank truing rig. It is very awkward to true one of these cranks on a traditional crankshaft rig, which is why making the special tool is so beneficial.
After making my crankshaft tool, I decided to test it out on Martin's crankshaft, and pleasingly it went down the middle until it hit the rear crankshaft web. A quick close up snap will show the tool and crankshaft hole are not concentric.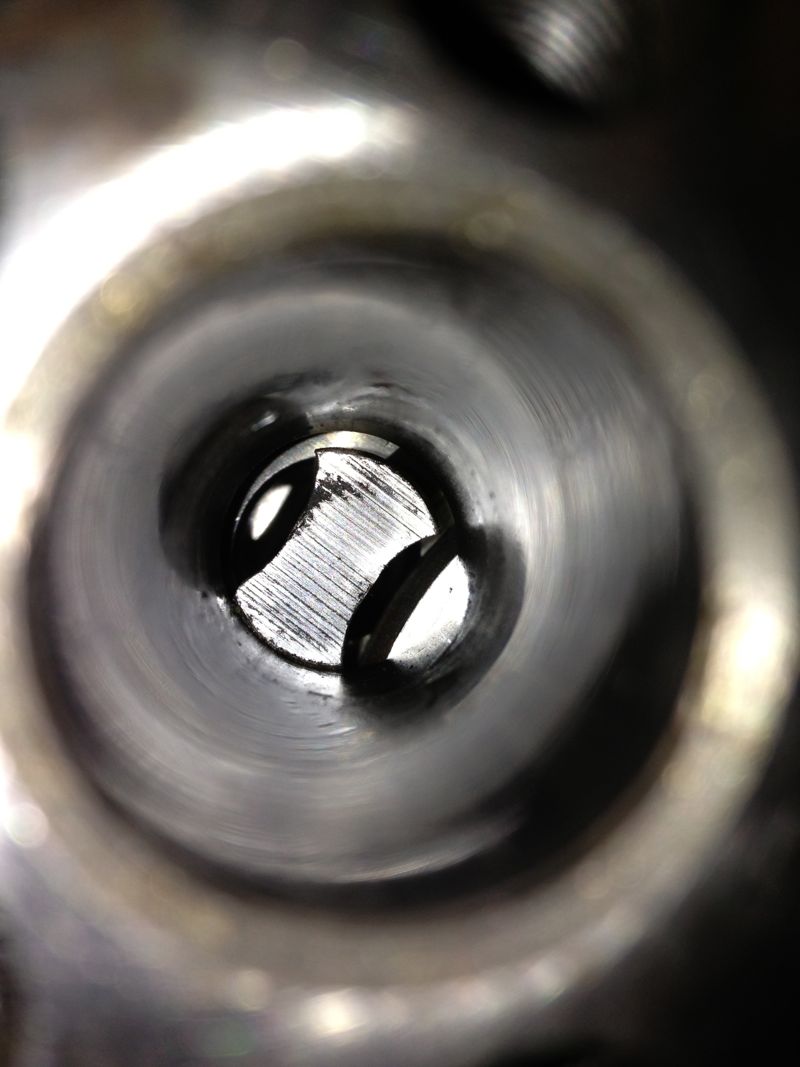 However, after looking at the crankshaft, a good swipe with a brand new #4 Thor from a decent height might suffice to put things right. It had to be bigger than my old crank bashing hammer, as these crankshafts have quite large pins, compared to the motorcycle crankshafts I have messed with in the past..Thor in right hand, crank in left, a couple of big swings and a few big hits later, and this is the result.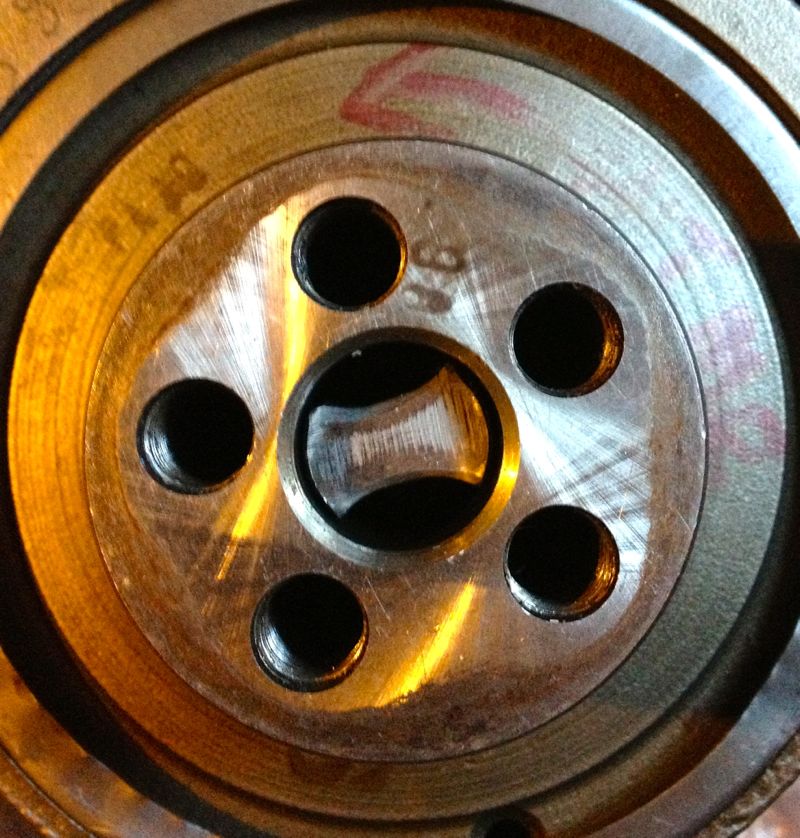 A quick check on the Alpha crankshaft truing rig, and it gets the all clear.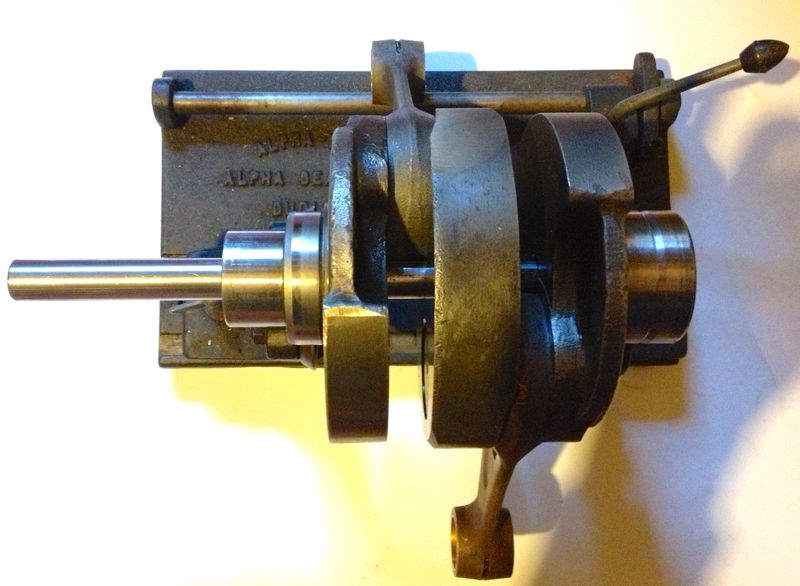 Now the question is do I leave it be, do i pin it or do I weld it with a pencil torch and TID set? I'll let Martin make the decision.

UPDATE
He has and he'd like it pinning, so the saga continues...