Panhard external oil filter conversion - screw on filter update
A lot of time has gone by since I did my first oil filter conversion, the first ten kits used a Champion F129 filter, whereas the later ones had a different thread and used a M20 x 1.5mm Renault Purflux filter.
At the time the economics of making a special filter for the cars was out of the question, so it was necessary to remove the anti drain valve membrane fitted to the Purflux aka Renault Clio unit. Later on I made an internal filter version, but when I made a few external filter kits later I used a Mann Hummel W66. Details as below, but the picture is not representational, as it is only 60mm high. It is fitted with a bypass valve, which allows oil to flow should the filter clog up sufficiently to restrict the oil flow, but this is only really needed in high flow shell bearing crankshafts. In the Panhard engine, the low flow requirements and the low mileage usage they see means that the oil and filter would be changed before the bypass valve could operate, and besides the oil light would illuminate more frequently if this was happening.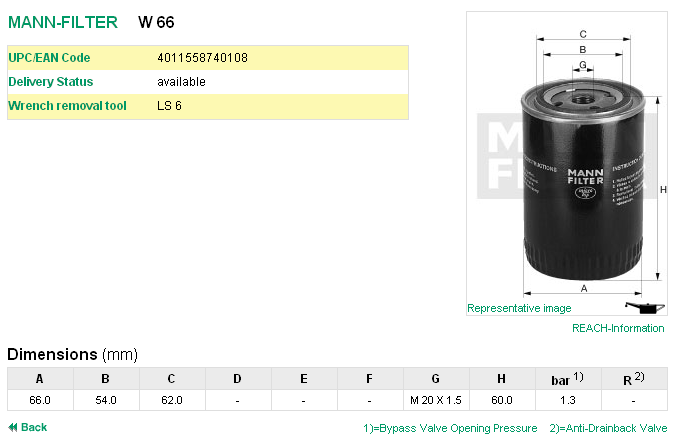 One of the areas that was an improvement on the very first filter kit design was the dished area of the sump plate that received the filter cartridge was increased, so that meant there was more scope for larger diameter screw on filters.
A UK PL17 owner, Gary Ockenden, who is involved in the motor trade recommended a Fram 9928, which is shown below (the picture is not representational), and this is an alternative for the Purflux LS924 & Mann Hummel W66.
Another filter that can be used is a Mann Hummel W87, but this is some 26mm taller than the W66.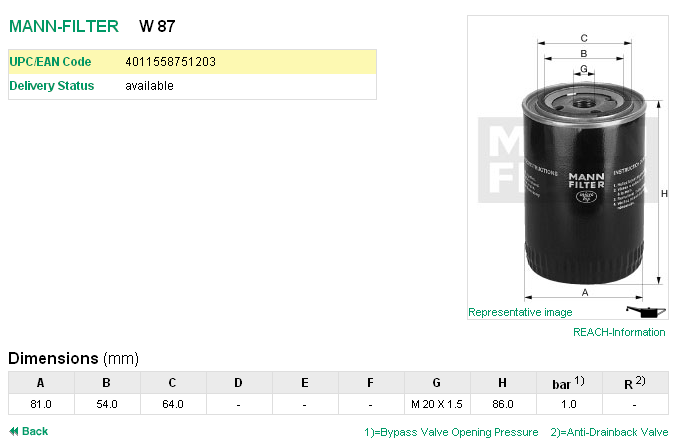 However the best filter, which has
no bypass valve or anti drain valve fitted
, so it is ideal on the suction side, is the Mann Hummel
W712/32
, but this is slightly taller by 19mm over the W66, and so better suited to the PL17 models. This model has a larger diameter as well, and so holds more oil.
The Mann 712/32 filter is also cross referenced to these numbers.
Ford 5022 739
Opel 650386
Vauxhall VOF114
GM 93156652 or 93156659