Panhard oil filter variants
I was updating a few pages and noticed that one of the oil filter prototypes was wrongly labelled. I was doing a retrospective update after finding some photos on another MacBook, when something didn't add up, and it turned out that I'd been investigating an internal filter variant, as the modified Renault Purflux filters were being discontinued. At this point in time, there were not many alternatives out there, so I was experimenting with internal paper cartridge filters, that I had seen in a local motor factor, and I made a prototype based on my original baseplate.
However with hindsight, it was a red herring, because a few weeks later I found a Mann Hummel external filter, that was better than the Purflux derived Renault unit, but the internal solution still has merit, especially in a double sump increased oil capacity format, which is a necessity to reduce the engine oil temperatures and increase the oil quality.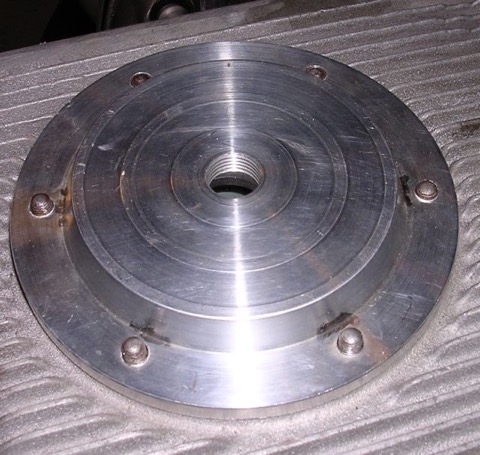 After looking at this some more, I have decided to remanufacture this variant, as it offers a different solution for the factory Panhard car, and can be used with double sump versions too. It does not hang down as far as the cartridge, which is important because the ground clearance under the engine is reduced by 50mm after fitting the factory double sump. The actual ground clearance doesn't change however, but fitting a sump or a cartridge filter appears to lower it in some peoples' eyes.
Further plus points are, a magnetic sump plug can also be incorporated into the sump plate if required, the filter is freely available from motor factors in Europe, and the oil filter cartridge doesn't need to be modified, which simplifies things further for the less dextrous. Technically it's also easier for people to understand, as the paper filter is a straight swap for the original mesh filter, although the low flow rate & low pressure drop through a paper element principle still applies.
Latest CAD shown below, but it's work in progress.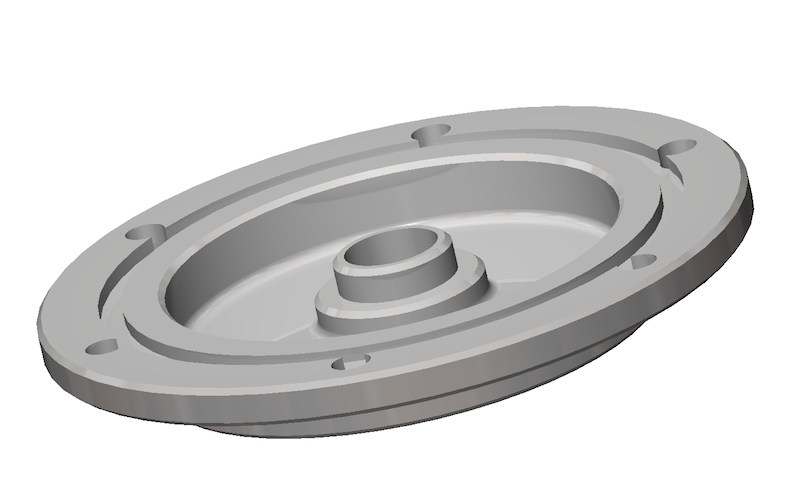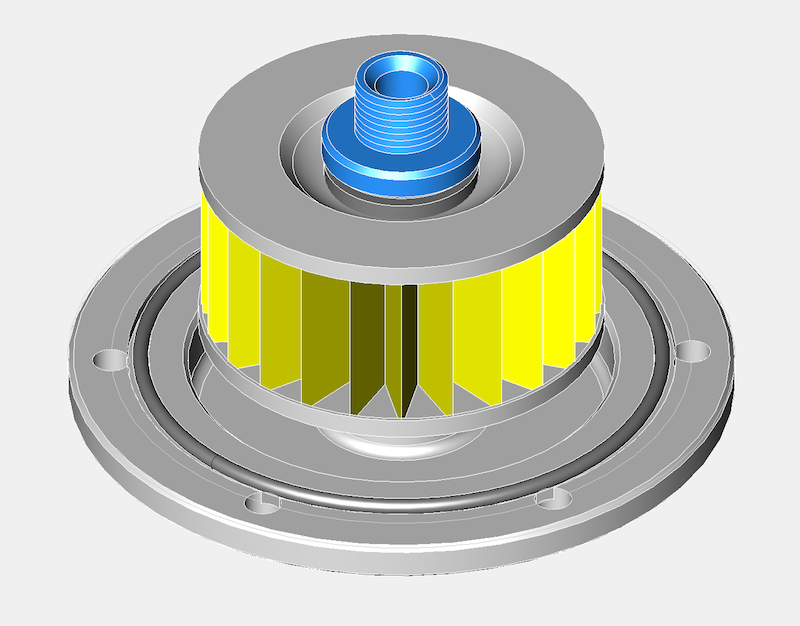 As I have been looking at the double sump variant for Brian Osbourne's latest engine, it's logical to try and use some of this for the next generation solution. I don't have a double pump available at the moment, otherwise I would check whether I could use this new sump plate for the internal filter version with the double pump double sump application. I do know somebody with one, so I am going to take an internal filter and sump plate to their engine and see what is required, but it will have to wait until after the International Citröen Car Club 2012 Rally at Harrogate.
Latest thoughts in CAD for the double sump version, but only using the original oil pump, which is more than adequate assuming the crankcase oil circuits are modified. This version has a different pick up pipe and a flat not dished sump plate, so it will need two new parts.