Panhard crankshaft pulley with trigger wheel (updated)
I have updated the CAD drawing to reflect my latest thoughts. I was looking for some oil pump parts and I came across a bag of Viton single lipped seals, which I recognised as some potential front pulley piston ring alternatives I bought five years ago. These seals were bought, as a continuation of the work I did with the rear bearing support seal adaptors, as I always intended to do away with the piston ring seals at either end of the crankshaft. I only made a few of these rear bearing adaptors, and I personally fitted a couple, and then sent some to the Netherlands, as well as a drawing to Germany.
There isn't a seal that will fit directly into the timing gear cover, as it is a peculiar & unique diameter, so the idea back then was to make a carrier for the seal that would interface into the existing timing gear cover (same idea as the rear system I designed), which had the added bonus of not damaging the OEM timing cover too.This approach does mean a new front pulley assembly will be required, but this is in line with my philosophy of not damaging OEM stock when creating modified components. All the wearing surfaces are also easily replaced in years to come, and readily sourced, plus this system can recover worn timing covers.
Today, I managed to get the timing gear cover seal diameter surfaces measured on a Elaton Coordinate Measuring Machine, so I now have a very precise idea of what diameter I need to make the new part so that it has a nice interference fit. This is the complete crankshaft conversion kit assembly pictured below.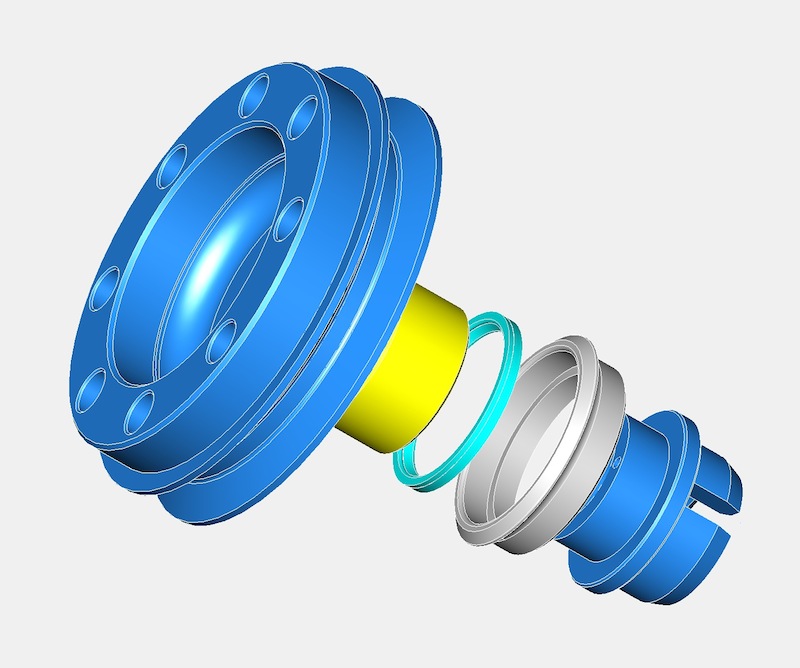 The grey part is the stainless steel seal carrier, and the cyan part the Viton seal. The yellow part is the steel inner ring, which is easily renewed if required, with the blue parts being the aluminium two piece front pulley components. These are located with a small dowel pin, however the parts are held together by the main front pulley crankshaft bolt.
It is necessary to make the parts this way to allow for DIY installations by Panhard owners, and it will be relatively straight forward to fit the conversion kit.
The picture below shows the optional trigger wheel version, which is needed by modern ignition or engine management systems, but fitting these is not for the faint hearted!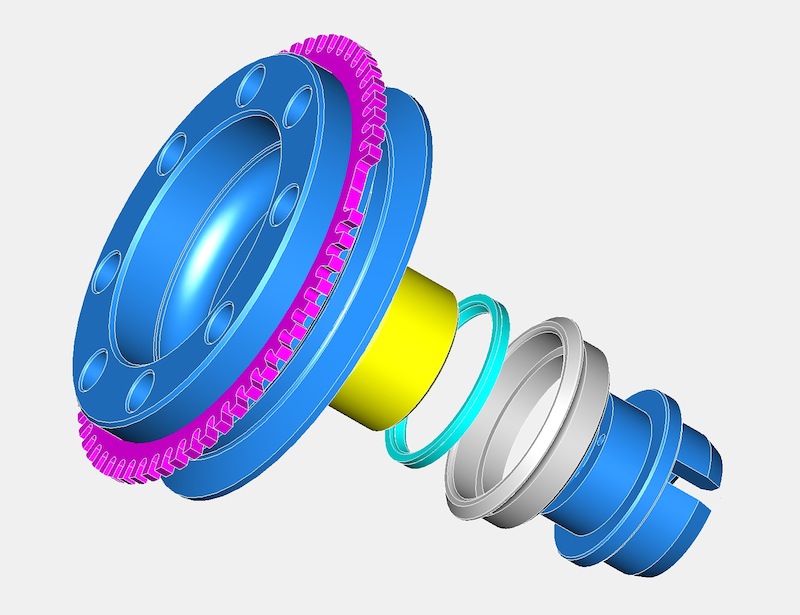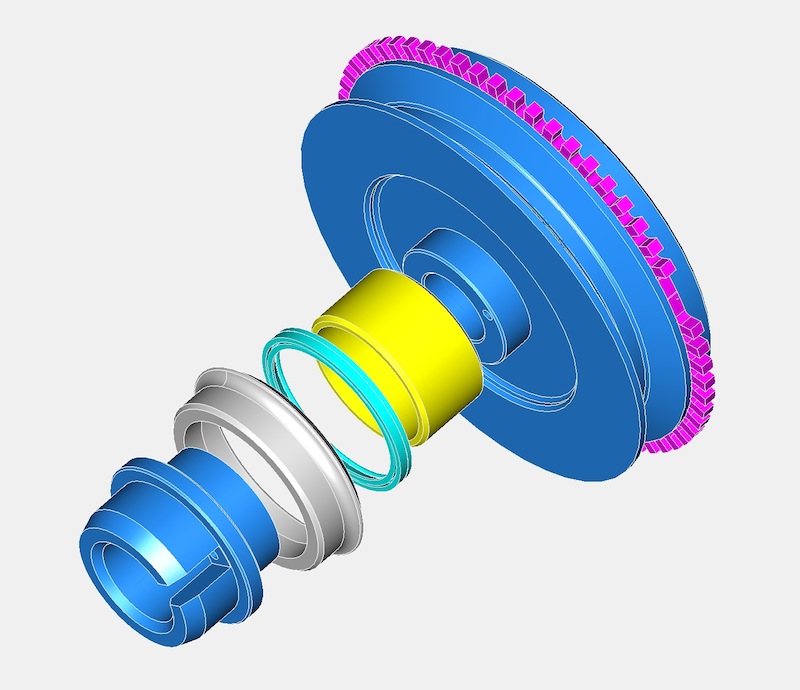 There are different tooth patterns available, but the one in the picture above is a 60-2 trigger wheel, commonly used by Bosch for VAG engines.