My bike was a Swiss model originally, which was fitted with a single H4, Hi/Lo bulb, so I changed it for a UK spec headlight which came with a split reflector design, comprising of a H4 Hi/Lo Beam (Main/Dip) section and a H3 Hi Beam (Main) section.
The only issue was the lighting was poor. At moderate speeds on a country lane, you'd drive on Lo or dip beam and have your finger on the flash button, as you accelerated out of the corners or braked into them, just to light up enough road...something had to be done. I needed to upgrade the lighting, and first choice is better bulbs. I did try a 100/80W unit, but although better, things got a little too warm. Then I read about HIDs, 3x the light output for 2/3rds the power, so a 55W bulb was replaced by a 35W unit. The way they work is they use a step up unit to create high (kV) voltage and use an arc process to create the light. As they don't rely on heating a coil of wire, generating heat and a small amount of light they are more efficient.
I looked at acquiring some HIDs in the UK, but they were way top heavy, so I looked elsewhere, good 'ol China c/o eBay, and noted I'd need a H4 & H3 set up, which I duly ordered and eagerly awaited their arrival, as I wanted to fit them before the 2007 Treffen.
When they arrived, I whipped off the sidepanels and front fairing, and investigated a place to put them. The only problem it was chucking it down with rain, so I built a makeshift tent, using a leftover climbing rope, and a tarpaulin.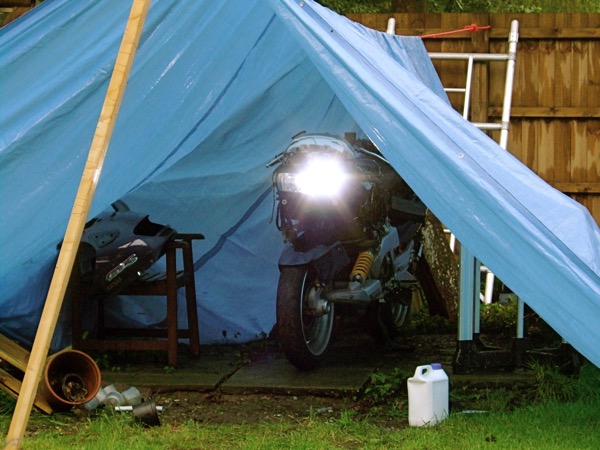 Above, GTS1000 in a makeshift tent, very wet outside, but HIDs working, and that's just Lo or dip beam, plus I am not looking at it!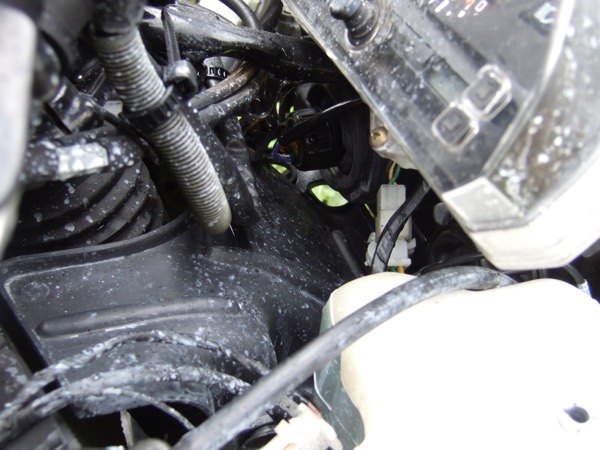 Looking at the space available, couldn't really fit them around the steering column. The stains are from blowing anti-freeze, due to a faulty coolant reservoir cap rubber.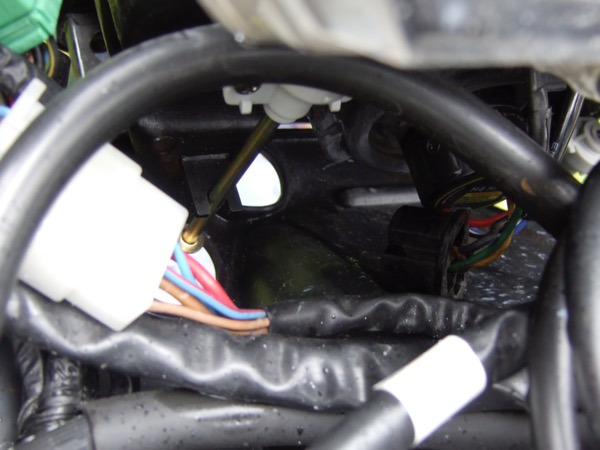 Neither was the space under the headlight any good, pictured above, but the area above the headlight showed the most promise, pictured below.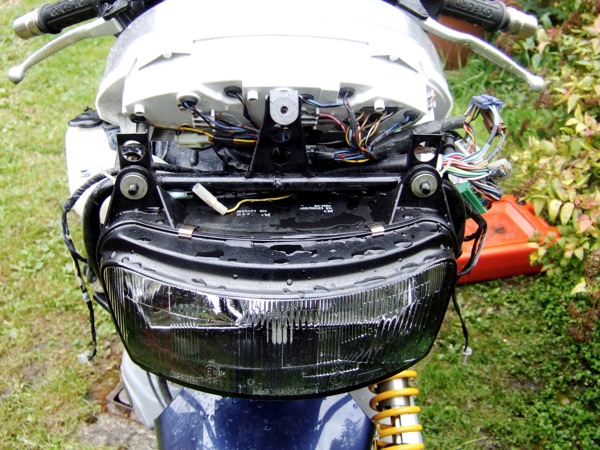 So that's where the igniters went...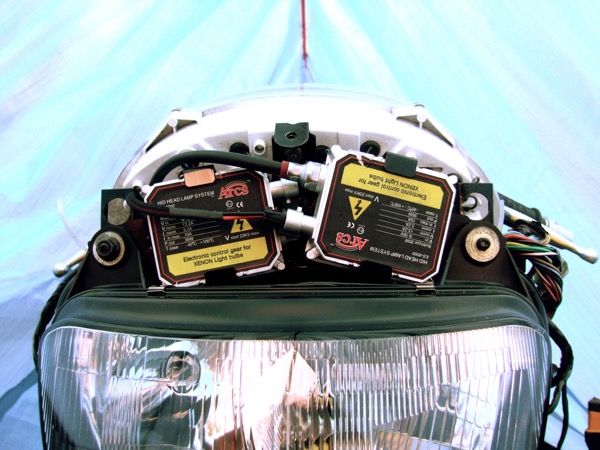 ... and you could still get the front fairing cowl on...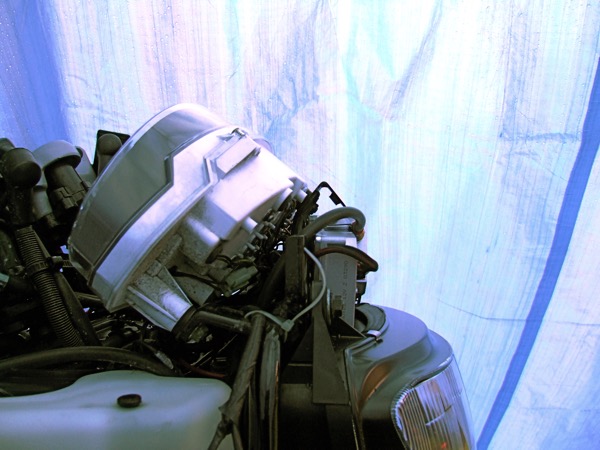 Job well done, and a lot brighter.