Went on the dyno again today, and did some more tweaks. Finally got some data with the new Renegade 4-2-1 collector and larger bore Renegade downpipes fitted, which have now replaced the OEM catalytic converter and drinking straw OEM downpipes.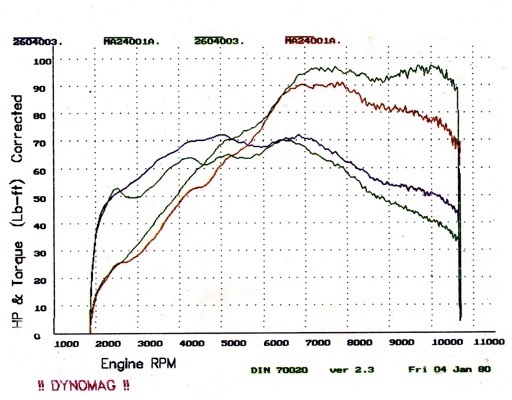 Mods to date include, bigger inlet holes in airbox base, Renegade downpipes and collector but still running OEM silencer.

Green top curve is rear wheel horsepower to date,
red curve below the green one is standard unmodified bike.

Other curves are torque curves for the two hp curves above.