GTS1000, FZR1000 & Thunderace crankshafts
Finally pulled the GTS1000 crankcase from a gash bottom end, and it's a surprise of sorts. Thought I had spotted four pits in the GTS crank, that are used for crank position sensing, and there are.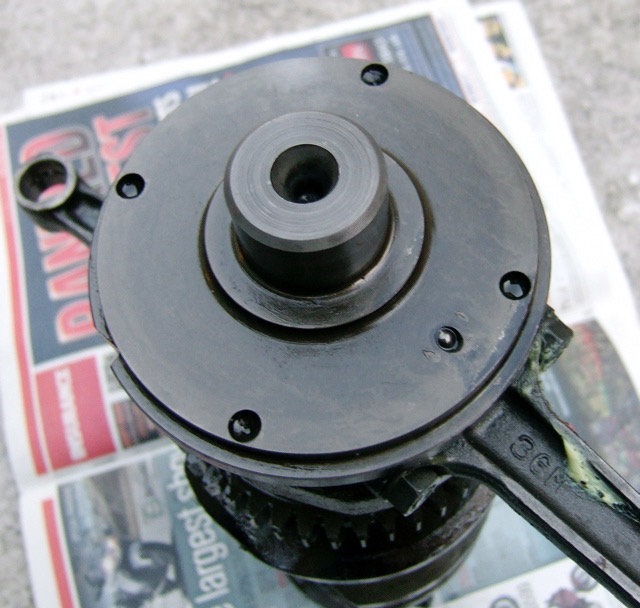 and compared to the Thunderace and the FZR1000 (right) there are some significant differences. The Thunderace and FZR are both 8-1 tooth (almost), the missing tooth or reference position is the single milled slot as opposed to the seven part drillings. No wonder the Thunderace project wouldn't fire using the GTS1000 ECU.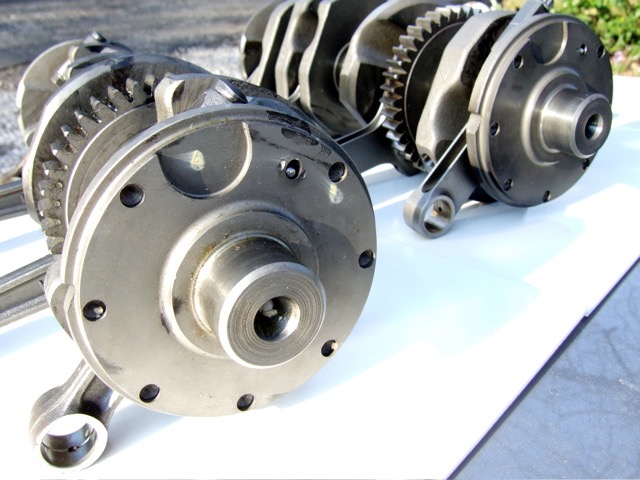 Looks like I could mod the crank, but I think I will end up using a new ECU. The MicroSquirt is small, looks good and is a fair price too.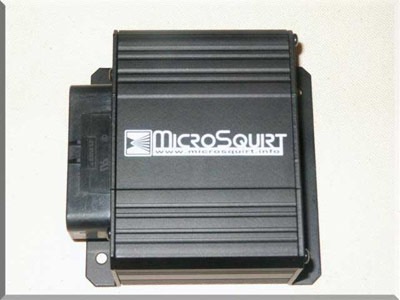 Go to
http://www.microsquirt.com
for more info,