GTS1000 ECU connectors
Just a quick update on these AMP connectors. The OEM ECU has one 42 pin (42P) socket, or horizontal cap housing, but being a newbie to these connectors I just found out they we made as hybrids. So you got a mixture of pins, 040 and 070 varieties. Our bikes have a 26P hybrid on the left, and a 16P on the right. Nearly all 26P cap housing hybrids have a 6-10-4 arrangement when viewed from the front and going left to right.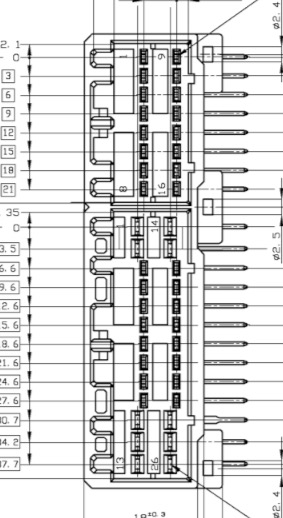 The 26P wiring loom hybrid plug was marked 10763 which it turns out was not a reference number you could search for, but I did find it on a pdf.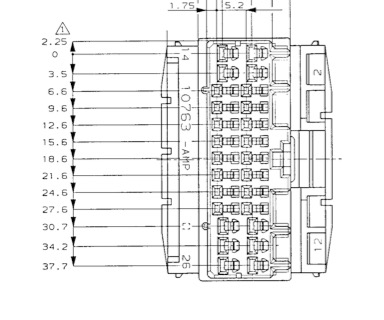 This another version of the hybrid connector, the same thing but just swapped left and right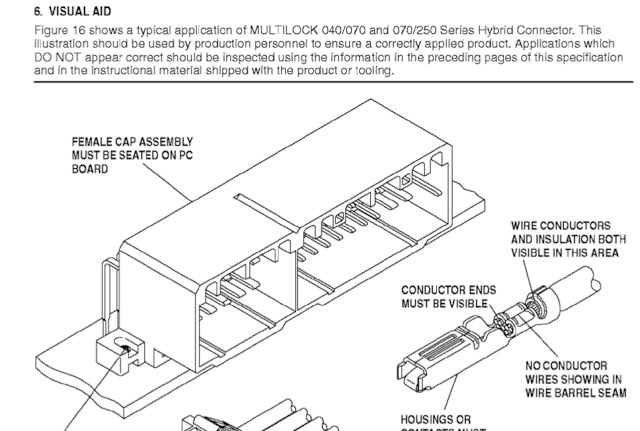 In order to interface the AMPSEAL connector I could buy a 42P vertical cap housing, sleeve the wires with shrink wrap and solder to the back of the 42P contacts. The other options are to use a 26P hybrid cap housing and a 16P cap housing or plug connector. As these connectors were made some time ago, having a degree of flexibility is useful as availability and becoming obsolete is an issue now.
16P left hand ECU equivalent female socket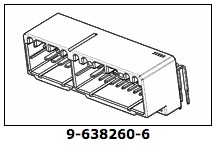 This is a reversed ECU connector.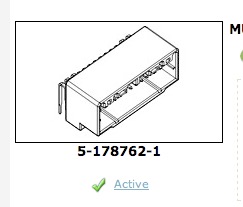 26P Hybrid 040/070 Multilock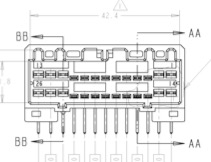 Detail from 26P hybrid Multilock 040/070
16P Vertical cap housing