Crankshaft rig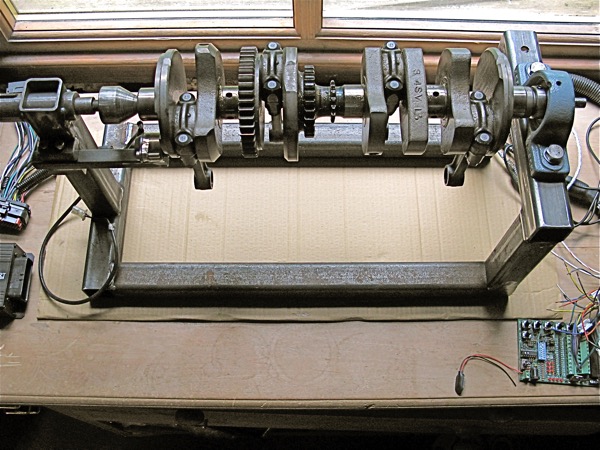 I built a crankshaft rig, to save me having to work outside. I use a cordless drill on the right hand side to rotate the crank. I use first gear on the drill to simulate a cranking speed of upto 400rpm, and second gear to replicate an idle speed of 1100rpm. I managed to get a trace of the VR signal using a handheld Velleman scope, which unfortunately doesn't have a USB output, so I have to take a photo instead.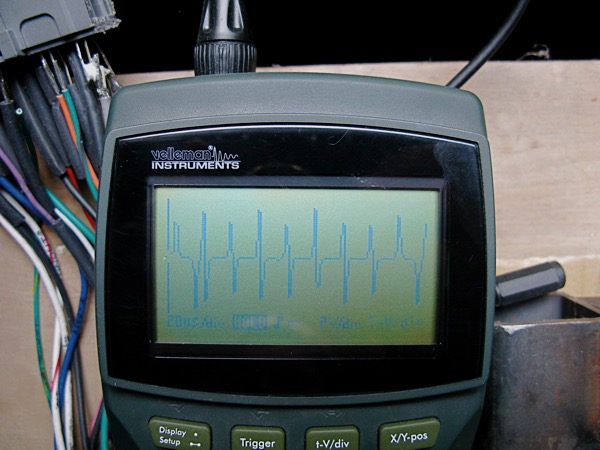 A better view of the trace can be seen below, which has been adjusted in iPhoto to improve clarity.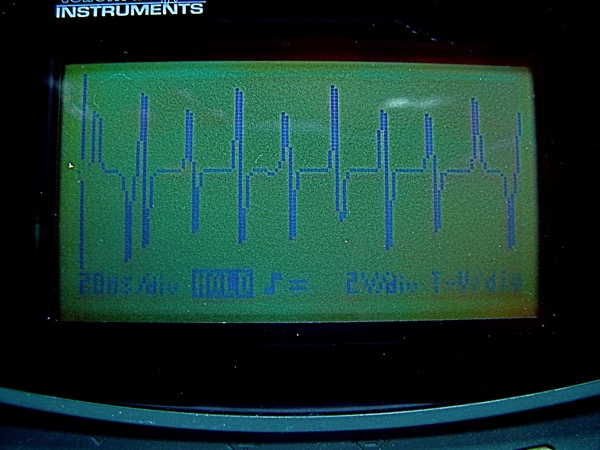 These are virtually identical to an FZ700 trace that a guy called
frost
on the MicroSquirt forums has posted which I have included as it better than my efforts, however I wasn't that fussed about using a 240V CRT oscilloscope in the rain outside on a running bike. :lol: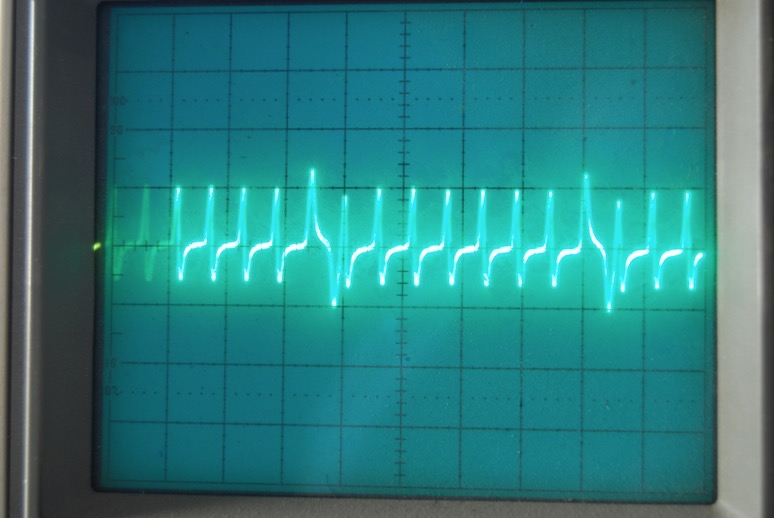 This is a picture of the crank sensor end, notice the large milled slot and the plugged big end oil drilling at 4 o'clock.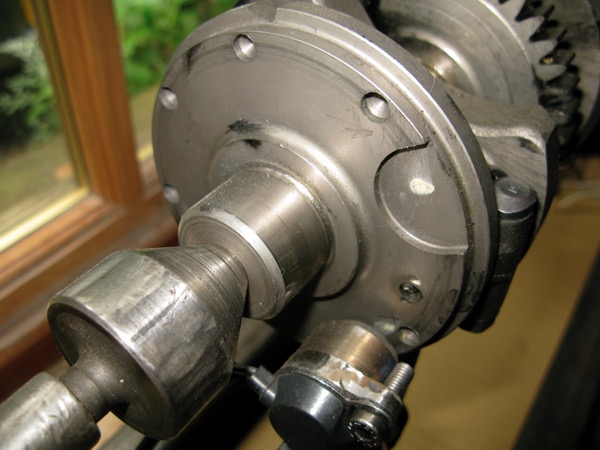 Now all I have to do is boot a new program into the MicroSquirt and power the crank up. The new program logs the pulses from the VR sensor, and hopefully it will shed some light on what direction this project can take next. I am reluctant to make a hardware change to the crank (machine the slot and rebalance the crank), so I'd really like to explore the software options first. Unfortunately this is new territory for me, so I expect a delay whilst I raise my game.