31/03/13 21:28
It is a little amusing now, but I think the front cover is going to change again. I have instructed the 3D modeller to just mark the centres for the sensors, and I will pick up off these with the milling machine and customise the cover to suit the sensors I am using.
I am struggling to identify the functions of the pinouts for the E46 BMW Hall effect sensor. I now know they are Hall Effect and not eddy current, variable reluctance sensors or whatever you want to call them, as they have magnetic tips. Thank you Jean Paul.
However I am really struggling to ascertain their values, even though my resident electronics guru in France has given me the clearest instructions. :(
I really feel like the village idiot with this one, because when I correctly dientify the pins, based on their resistances, the sensor still fails to acknowledge any metal or a magnetic with a reference voltage.
If I use a stock two pin or three pin shielded VR sensor, I have no issues whatsoever, and as my motorcycle use these reliably, I am thinking of sticking with these. The favourite at the moment is the crank sensor from the Peugeot 405 & 406, so I am going to redraw and reformat the timing cover to suit this. I can still open the holes up and modify it for a Hall effect sensor, aka BMW E46, if I need to later.
The idea at the moment, because Brian's engine is driving this, I will fit an aluminium disc with recessed centre & a single Samarium Cobalt (SmCo26) magnet to create the trigger for my ignition nit. It has been mentioned in emails that the magnet will attract iron filings, but personally I think this is a good thing. If the engine develops a misfire, because it has iron filings over the sensor, then you really should be looking at the problem in more detail, not driving it along doing more damage. One of the advantages of using a magnetic disc is the air gap can be opened up, and the cranking voltage is greater. I need a minimum of 1V p-p AC to trigger, and I can comfortable attain this with a 2mm air gap.
If I decide to go down the EFI route (which I am doing) I can use a MicroSquirt or other unit using this same sensor design, but incorporating a different trigger wheel as shown below.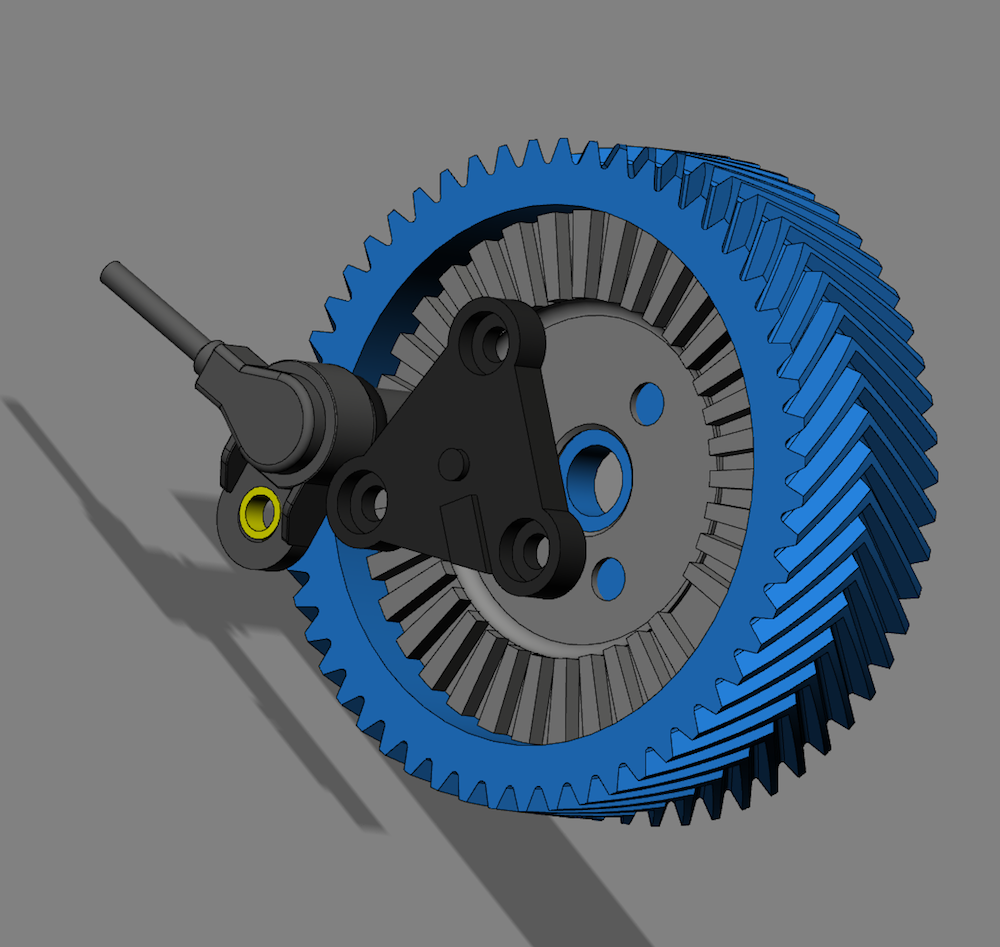 For me this offers the most flexibility for the end user, and also allows for a kit approach to be developed. I can see somebody realistically adding this component to their car over the winter break for example, and wiring up their desired ignition set up too.