Investigate piston to valve clearance
09/05/15 01:20
The valve failing in 2013 was a big surprise, as I had enough valve clearance in theory, but the reality was that there was lost motion in the valve gear, and at higher revs, insufficient spring tension to control the valve gear. The exhaust valves on the Panhard are 12% heavier than the inlets, and acceleration is directly proportional to mass, this was sufficient enough to overcome the spring tension, and have excessive travel.
Once contact was made, it was a second before the destruction ripped through the combustion chamber. I initially thought it was the two piece valve that had let go, but the piston doesn't lie, and more importantly the same symptoms, with reduced impact was seen on the other cylinder. This explains why I couldn't run the engine up, and had no compression on both.
This was the state of the valve clearances when inspecting the dropped valve head cylinder, showing the markings to the piston, and interestingly you can see the effect of the higher pistons. The outer circumference of the piston is just catching the combustion chamber here, so it looks like the piston will have to be tweaked, otherwise the rocking action will possibly cause serious contact. This isn't getting rebuilt at this phase, I am doing a set up test with the failed components to find what the settings were when it broke. Later you use this information to tweak, and correct running issues.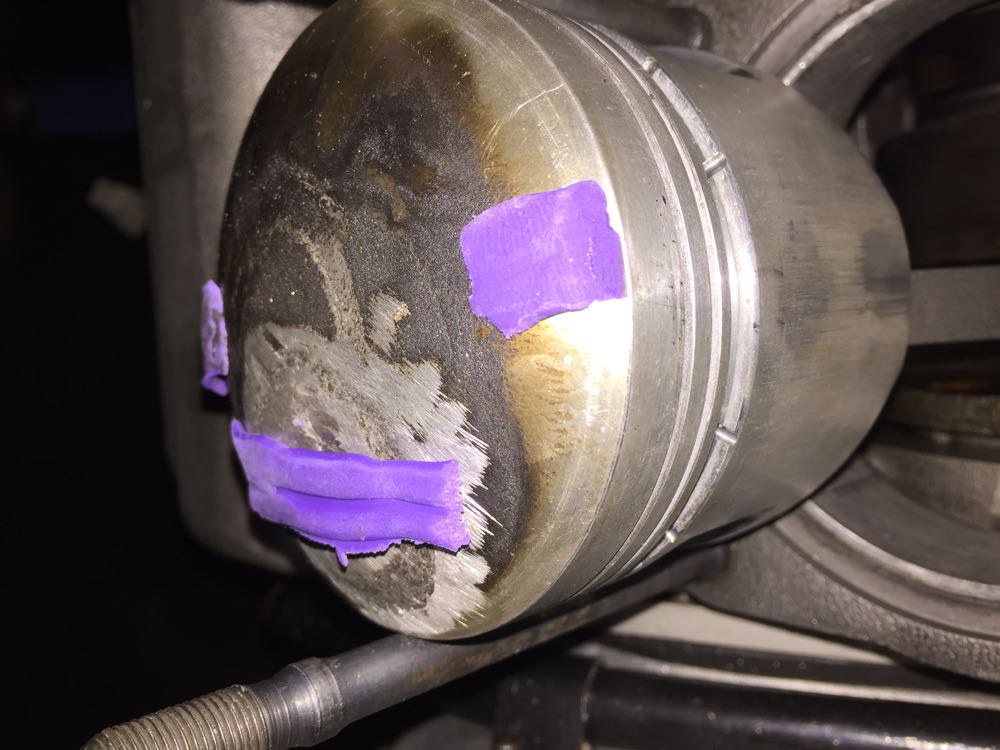 Here's the same piston with plenty of valve clearance in its final position and a modified circumference to prevent contact.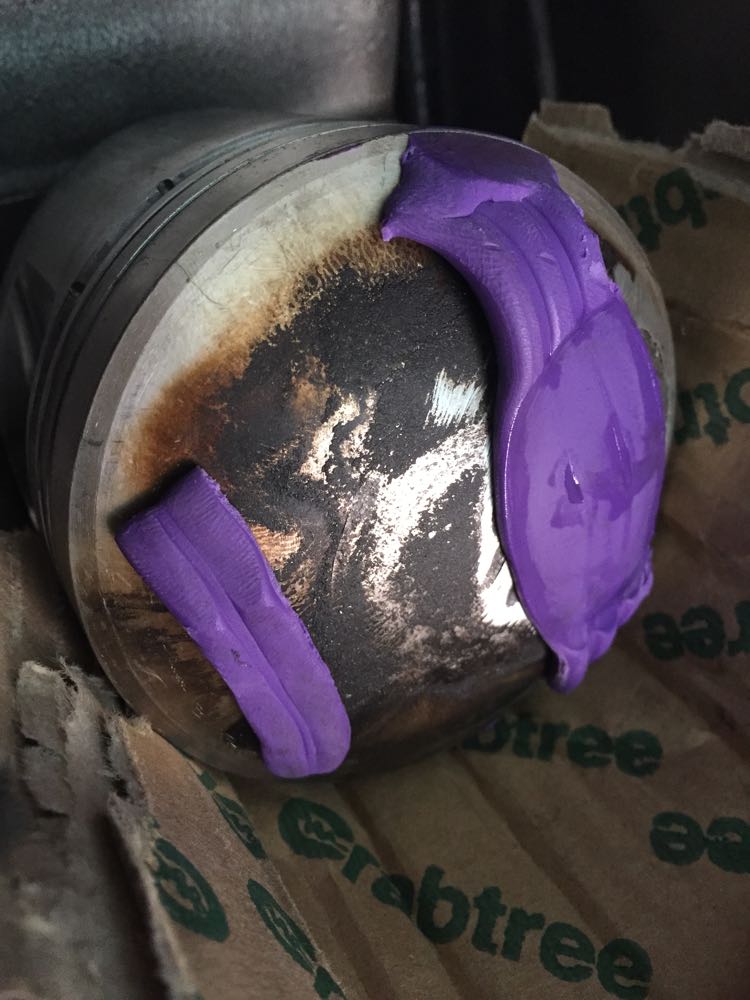 Now for the other side, and I did this because I had only stripped down the affected cylinder by now, and I thought the compression was variable, and the valve was ever so slightly bent, by piston to valve contact yet again, but not quite as much as the other side. Again it was the heavier exhaust valve, and this discovery led to a different route when I was making some replacement valves, but that's for another part of the website, but the CAD was busted out again for this too.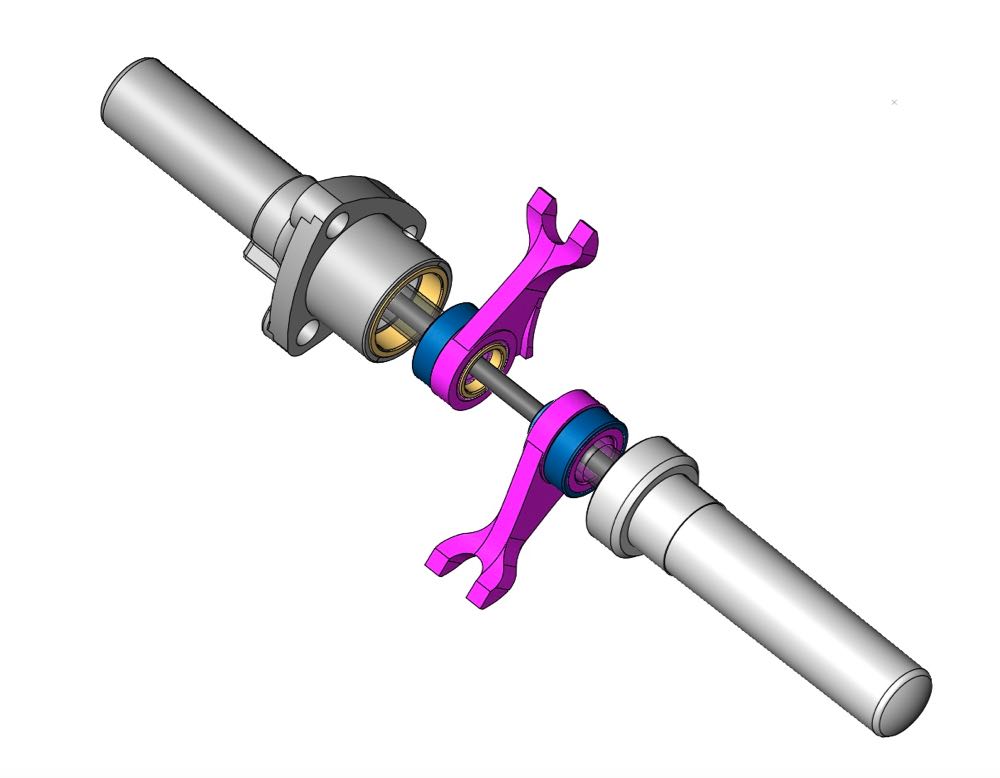 Back to the other cylinder, and the oily mess is from trying to restart the engine after failure by the roadside, as well as some of the running conditions.
The Plasticene shows the same closeness at the edge of the piston, so this was modded too.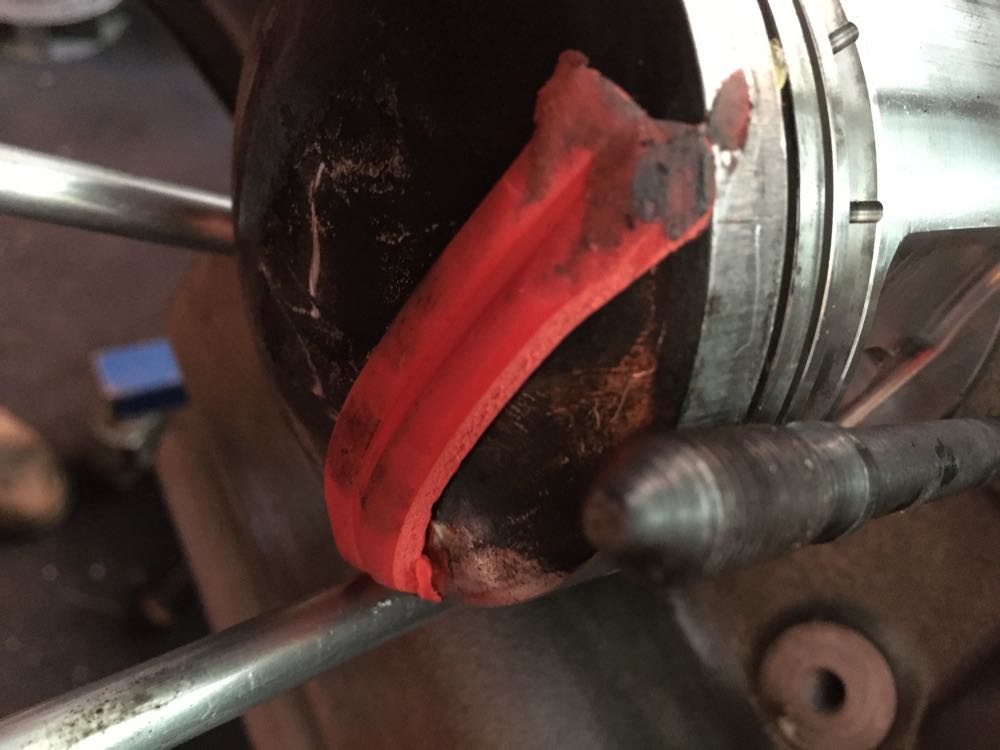 New exhaust valve, plenty of clearance now.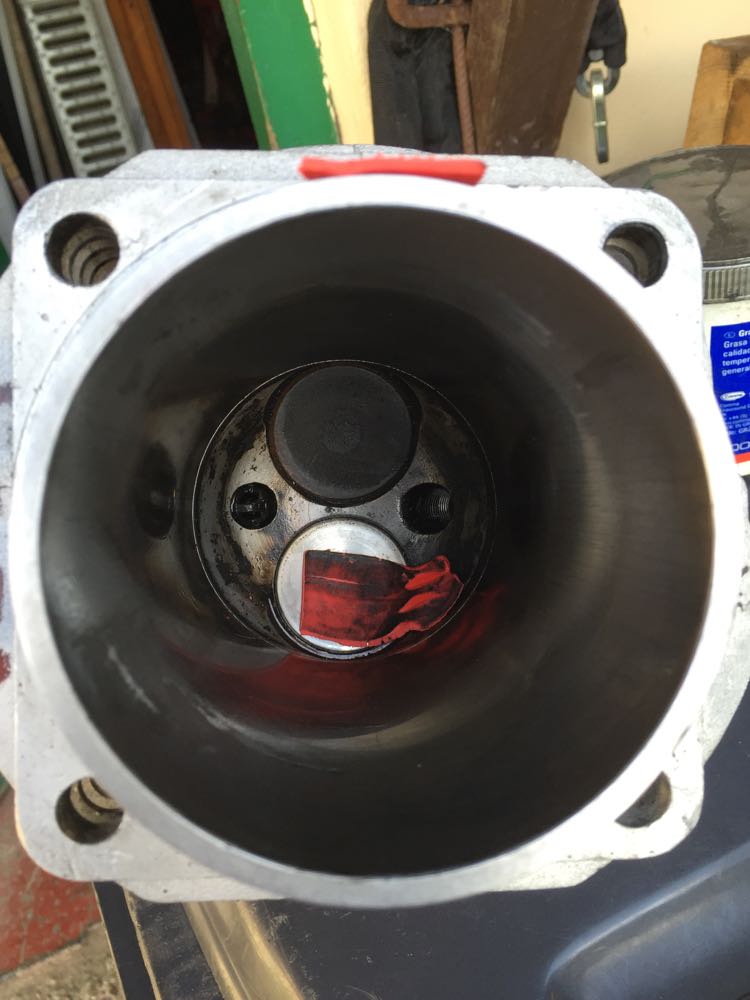 By the middle of July 2015, the pistons had been machined, and everything double checked. they still needed cleaning, but at least the pressures were good and clearances optimised.