Making new valve guides
16/01/15 00:07
Now that the cylinder had been machined, it was time to start rebuilding it, so I purchased some oversized bronze valve guides and looked at machining them to suit. The outer diameter was sized to the reamed hole in the cylinder, and I had increased the diameter to 14mm nominal to create a good mating surface and better interference fit.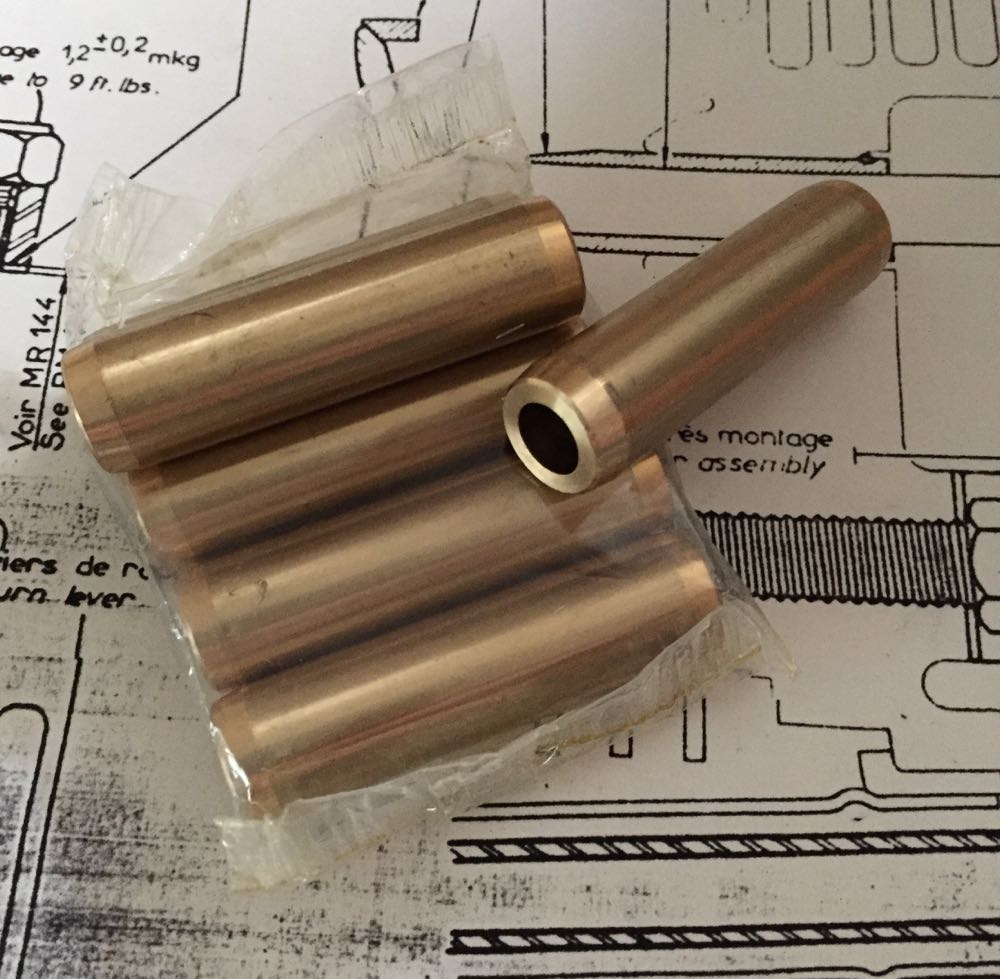 These were going to be shortened & grooved for the wire ring later, and it was a lot later, because in Feb 2015 the larger diameter valve seats arrived.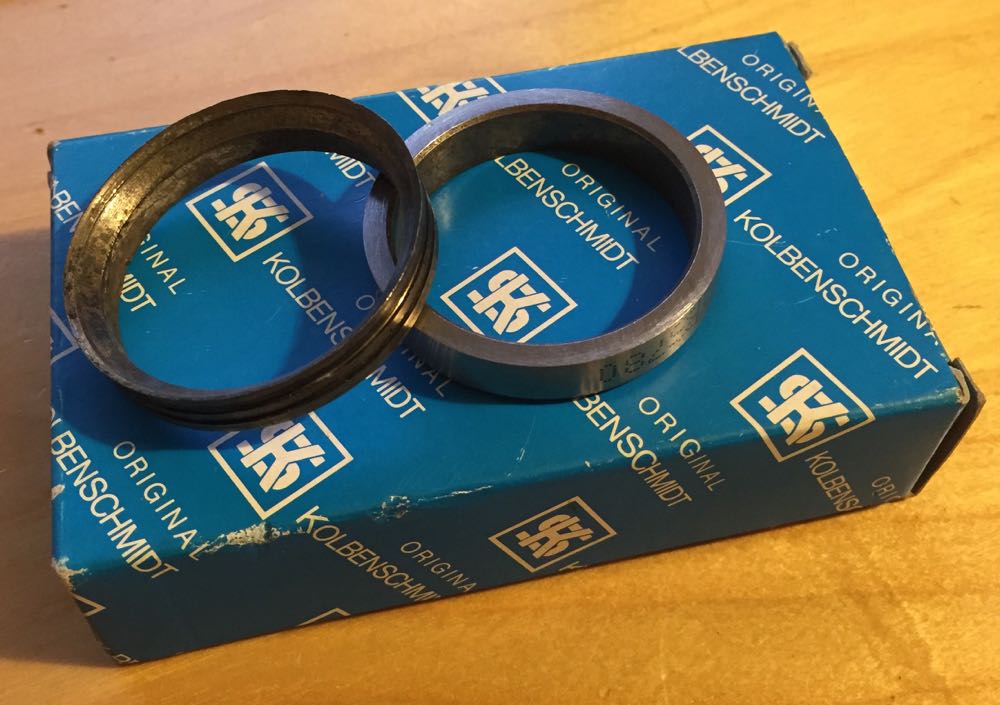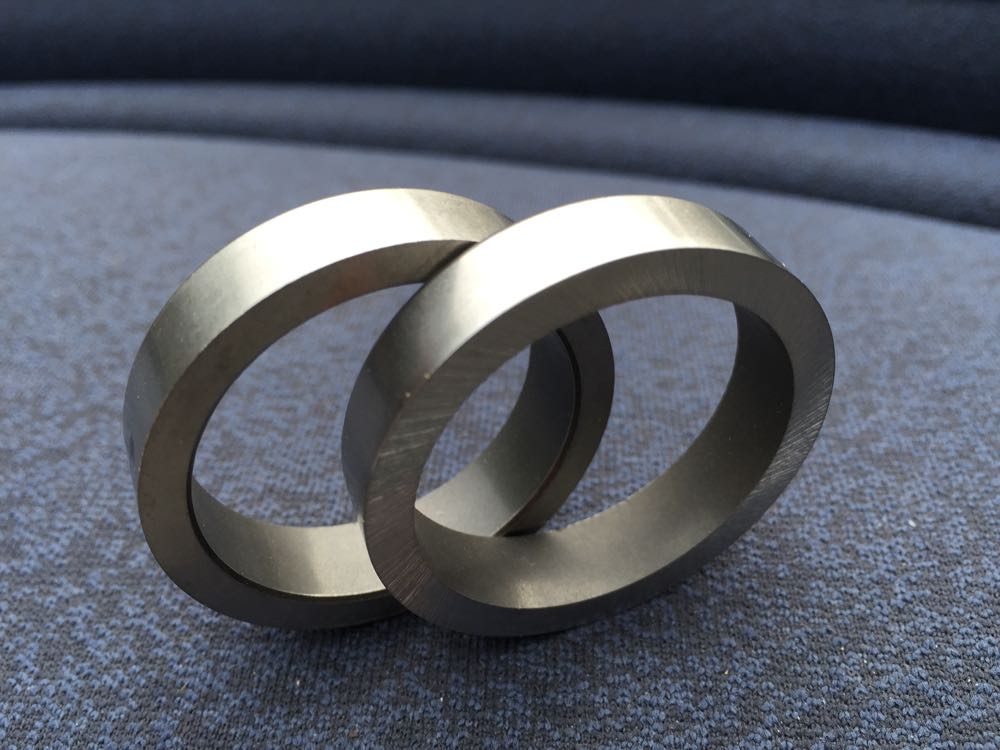 It was now March 2015, and the valves, guides and seats I was going to use were all made, as well as having a reamer ground to size, and a new FlexHone purchased, as I was using an 8.5mm Alain Lauffenburger exhaust valve. It had a similar weight to the other cylinder, but that's for another day.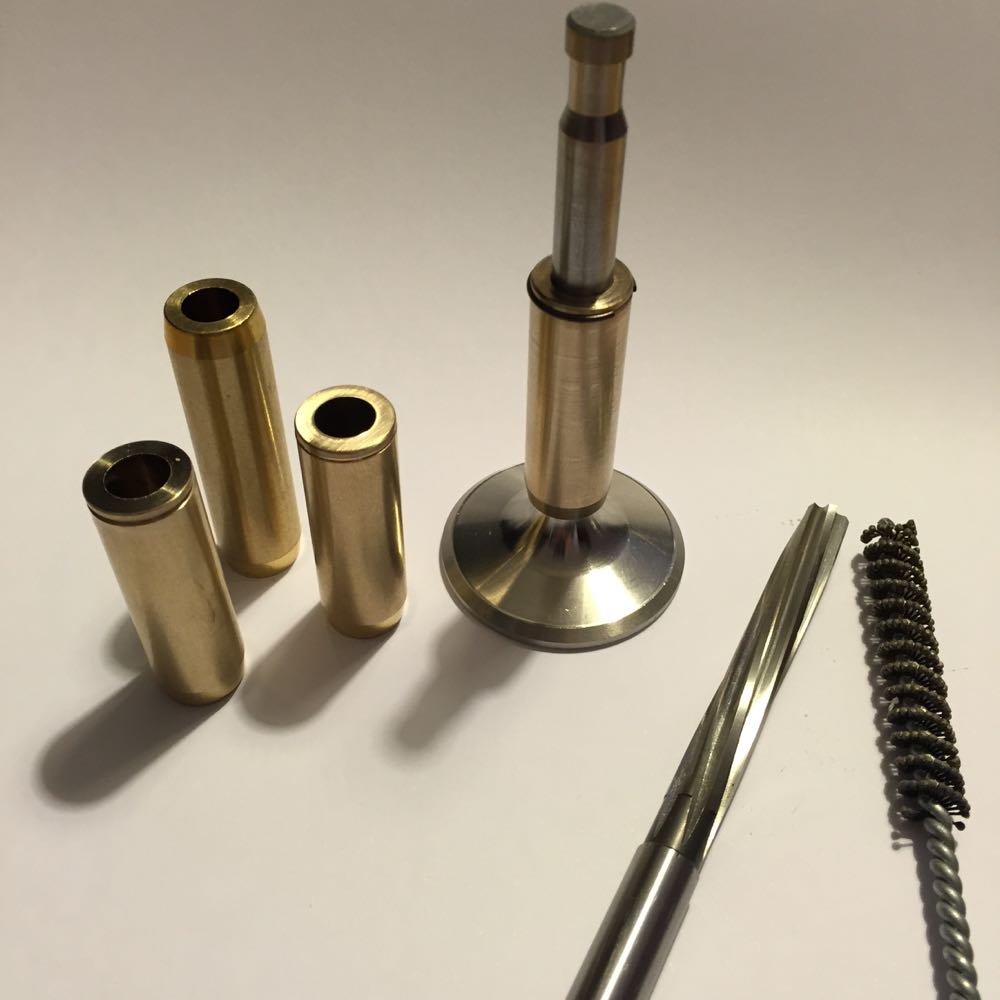 New guide and seat installed, partially machined, and it's now late April 2015.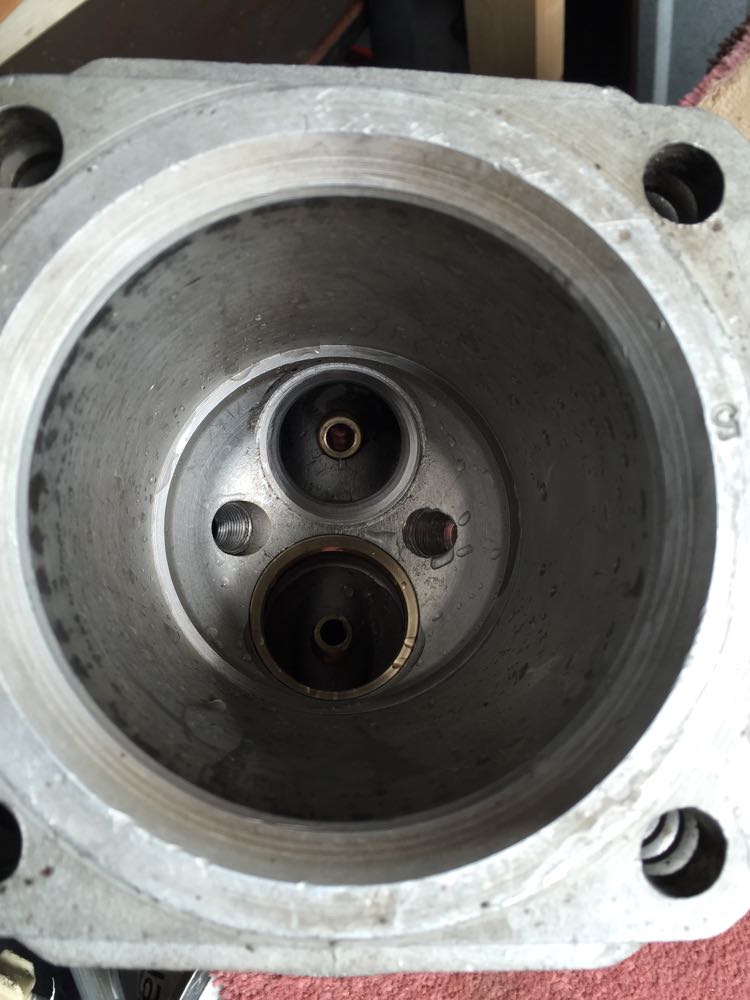 By this point there was an issue with the valve seat cutting and I had no idea what was going wrong, so I "scrapped" the cylinder, as I wasn't happy with it and had to start again.