Cylinder finished
12/09/15 13:15
Pressure testing the cylinder using an airline, a drain stopper, and a collection of fittings to check valve was seating OK.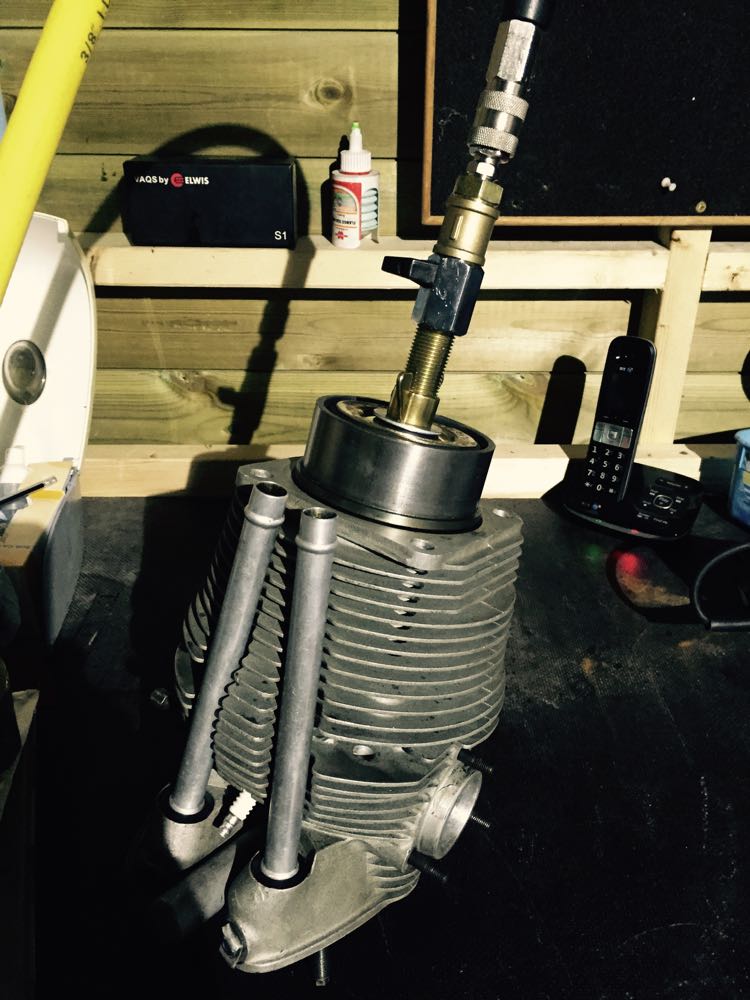 After all those seat cutting woes, I finally got the cylinder finished.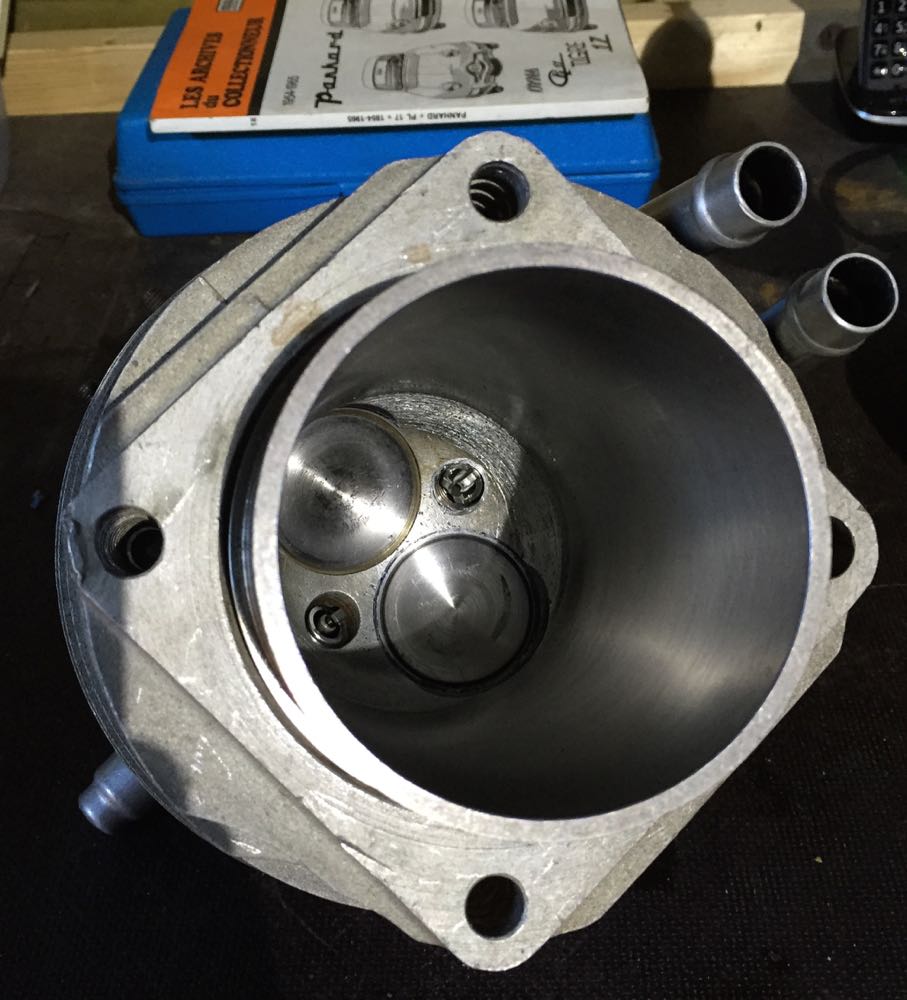 As the seats were finished, I thought, I'd try my new inlet and exhaust valves in here for fit, and they look OK, with respect to the seats. The important thing is these valves are lighter, have similar weights for the inlet & exhaust, and currently being tested in a Panhard racer in Europe. I don't expect any problems as they are 21/4N material, and used in racing engines around the world.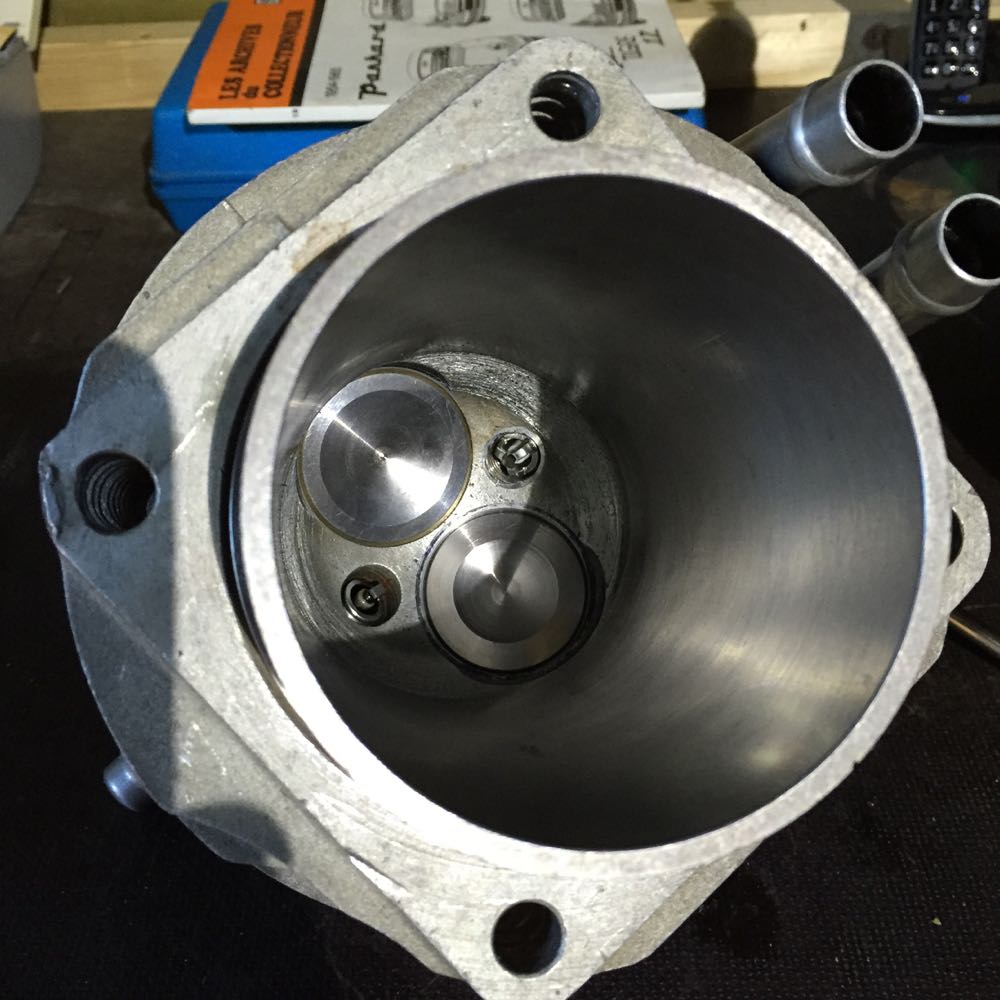 A few weeks later the cylinders are fitted, and the compression is a very healthy 14 bar or 200 psi on both cylinders. Unheard of and incredulous pressures for a Panhard engine doing about 5 turns on the starter, but there was a sting in the tale, after I got it running.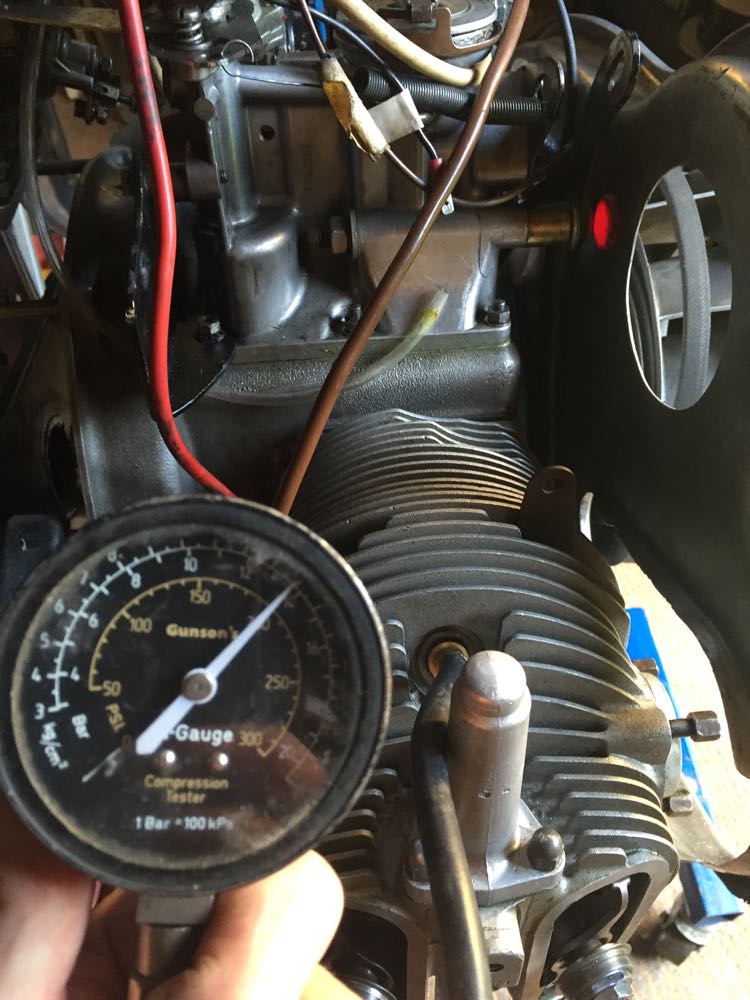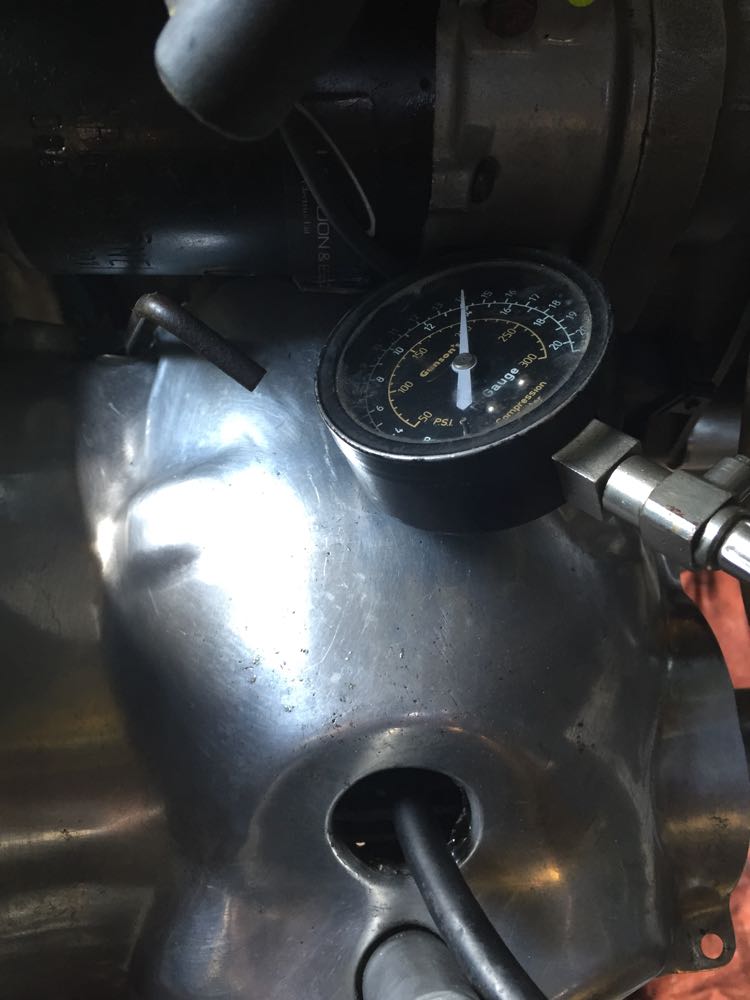 This is the finished cylinder, showing the sump extension and DIY aluminium sump plate.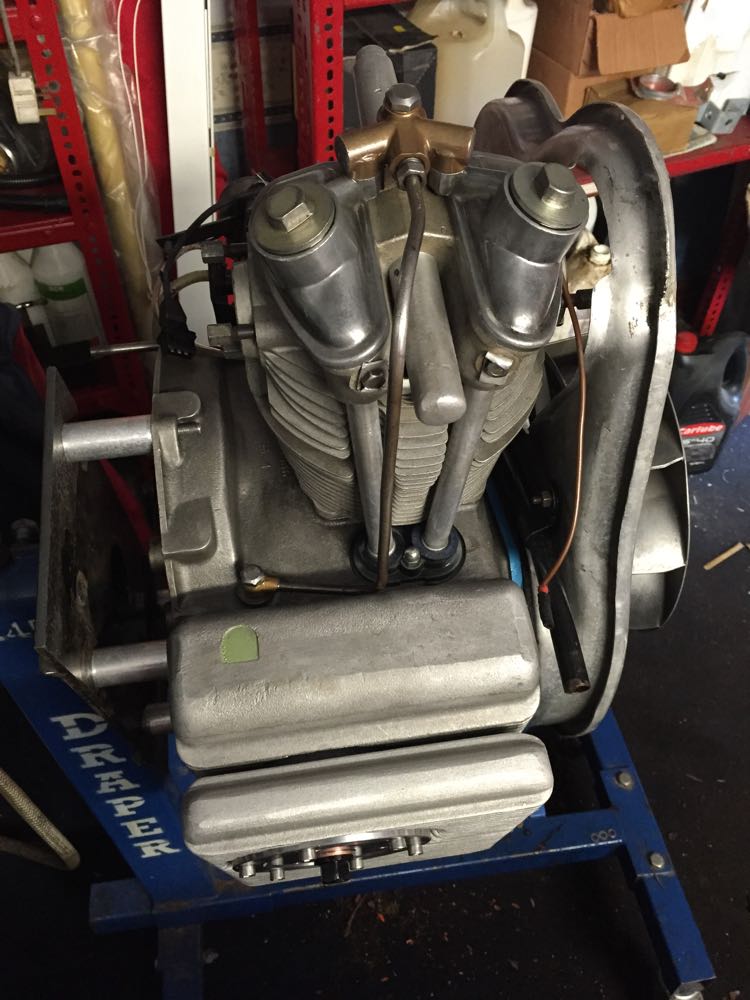 Twin plugged cylinders, which will be used to evaluate different ignition advance curves further down the line.