Mountain Lion Upgrade and SharkFX not activating (fixed)
Saturday 28 July 2012 Filed in:
Apple
I upgraded to Mountain Lion the other day on the iMac, and when I went to open SharkFX, I got this screen.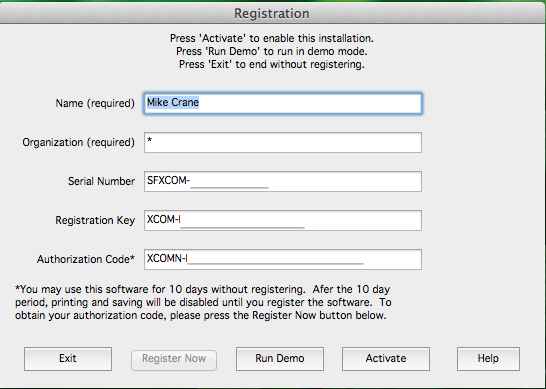 So you click on "Activate" and the screen redraws and loops endlessly showing this same window, unless you click on "Run Demo" or "Exit"

After asking a question on Twitter and Googling to no avail, I thought I'd better fix it myself. After relocating the application into my user folder, I got a different error message, which pointed to a permissions issue, so I clicked on "Get Info" and all was revealed.




There was no user assigned to the iMac even though the application was present. So a quick mod to include me aka
Mike Crane
in the "Sharing & Permissions" soon had it sorted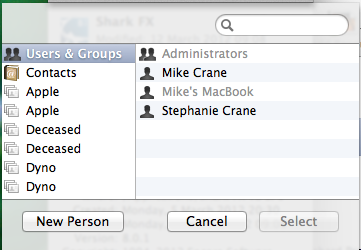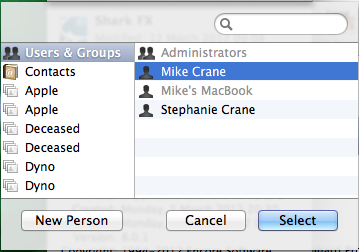 Once I restarted the iMac I was good to go again, and Shark FX loaded no problem.