Time Capsule
Friday 10 April 2009 Filed in:
Apple
Have been backing up since March 2008 and only ever used this twice. I use a Zoom ADSL2 modem, and the Time Capsule doubles as the wifi network around the house. Some time ago I got a firmware update, and couldn't remember my password, so it wouldn't install. Every time you tried to fire Time Machine up, it would jump to the 7.4 firmware update.

Found this link on the Apple website, http://support.apple.com/kb/HT1300 and after reading it thought I'd do a hard reset from a switched on Time Capsule.

I opened the Airport Utility and set up the Time Capsule again, but when I tried to do a back up, it couldn't do one. I couldn't understand what was happening, but it turned out to be something simple.

After sweating for a few hours, and doing some more research, I got nowhere, after the second attempted hourly automated backup, an error screen dialog popped up suggesting I enter Time Machine and change the backup disk. It wasn't selected by default, and I was reluctant to do so, in case my backups got overwritten.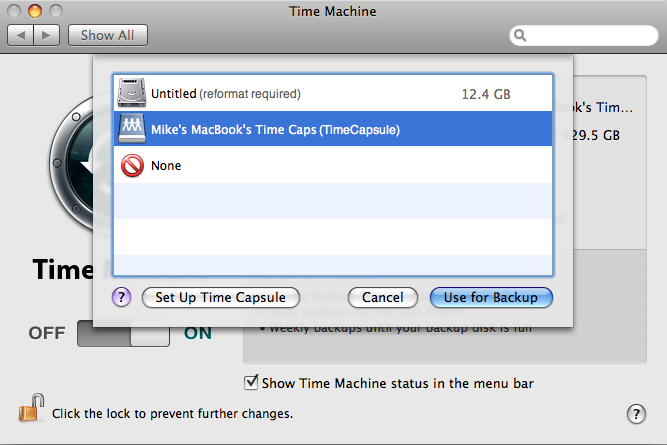 Needless to say, I selected the disk icon and hey presto, Time Machine is up and running again, all the way back to March 2008.